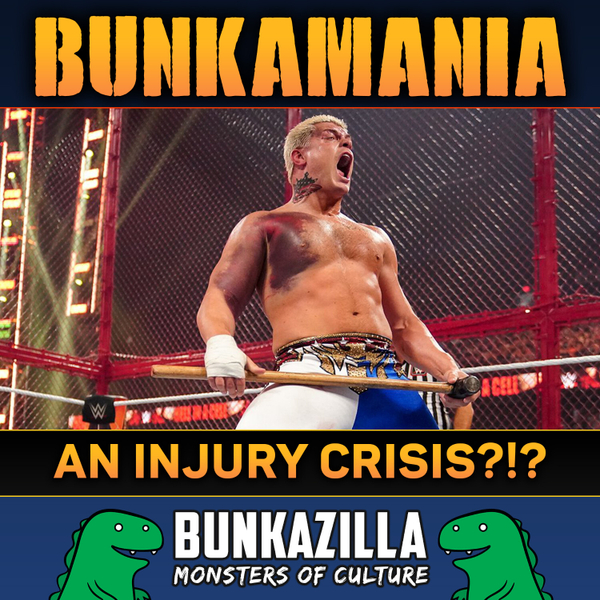 This special audio-only episode of BunkaMania was recorded on Wednesday 8th June.
An unexpected podcast for some unforeseen developments in both AEW and WWE with several high profile injuries hitting both promotions.
CM Punk, fresh off winning the AEW Championship, needs to recover from an injury and now an interim AEW Champion will be crowned at Forbidden Door.
Cody Rhodes suffered a torn bicep ahead of his main event Hell in a Cell match against Seth Rollins, competed it in (OW!), and is now scheduled to miss 6 months having featured predominantly in WWE.
Jeremy Graves and The Dekker Dane (aka Iain Boulton) share their thoughts on the developments and what could happen while both promotions await their stars to return.
BunkaMania
Presented by Bunkazilla UK, Jeremy Graves and Iain Boulton cast their eyes on the wide world of professional wrestling with this fun, chilled, talkative podcast.
Episodes range from casual discussions over the latest rumbles from AEW and WWE along with a few varying tangents along the way. From trying to guess the name of WWE retired PPVs to talking about favourite wrestling moments. It's a bit of everything for the wrestling fan to enjoy.