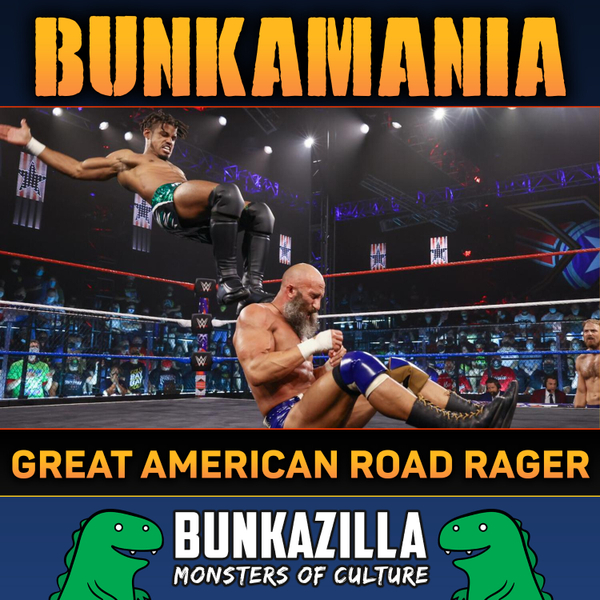 BunkaMania
The Great American Road Rager
S1E2
1:24:37
August 4th 2021
Recorded on Tuesday 13th July 2021, Jeremy Graves and Iain Boulton cast their eyes and share their thoughts over two TV specials - WWE NXT'S Great American Bash and AEW's Road Rager.
They also look towards WWE Money in The Bank 2021 and also have some impromptu moments of trying to do sponsorships.
Chapter Listings
00:00 - Introductions
03:03 - The Great American Bash 2021 Review
26734 - This Rant is Brought To You By Jeremy
30:20 - AEW Road Rager Review
01:04:21 - Money in The Bank 2021 Predictions
01:22:31 - Coming soon to BunkaMania
01:23:56 - Signing Off
BunkaMania
Presented by Bunkazilla UK, Jeremy Graves and Iain Boulton cast their eyes on the wide world of professional wrestling with this fun, chilled, talkative podcast.
Episodes range from casual discussions over the latest rumbles from AEW and WWE along with a few varying tangents along the way. From trying to guess the name of WWE retired PPVs to talking about favourite wrestling moments. It's a bit of everything for the wrestling fan to enjoy.
Support Us
Become a Patreon