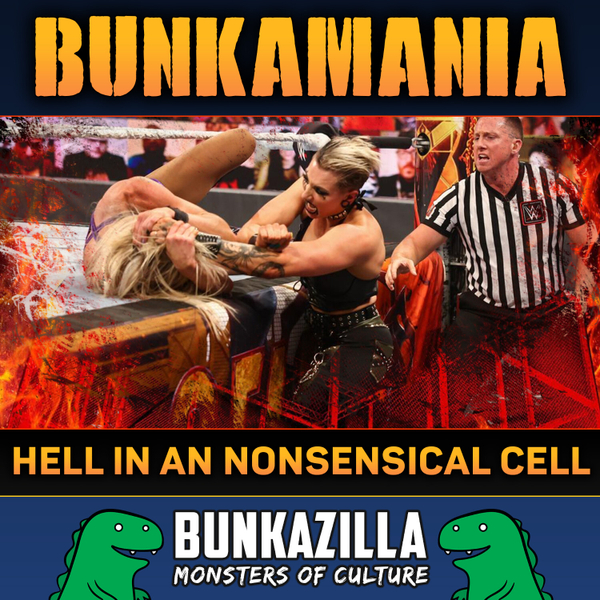 This episode of BunkaMania was recorded on July 1st 2021.
Jeremy and Iain catch up to talk about the latest shows from AEW and WWE.
In this episode, they cover the final AEW shows from Daily's Place before they return to arenas, the solid wrestling yet terrible storytelling of WWE's Hell in a Cell 2021 PPV and much more!
Chapter Points
00:00 - Introductions
02:29 - The AEW Catch Up Part 1
16:25 - Wrestling with Fans Again
25:50 - The AEW Catch Up Part 2
48:40 - Hell in a Cell 2021
58:40 - The PPV Game
01:07:02 - Hell in a Cell 2021 Final Thoughts
01:12:17 - The WWE Catch Up
01:25:25 - The NXT Catch Up
01:39:53 - WWE Releases
01:45:48 - WWE UK Tour 2021
01:48:47 - Signing Off
BunkaMania
Presented by Bunkazilla UK, Jeremy Graves and Iain Boulton cast their eyes on the wide world of professional wrestling with this fun, chilled, talkative podcast.
Episodes range from casual discussions over the latest rumbles from AEW and WWE along with a few varying tangents along the way. From trying to guess the name of WWE retired PPVs to talking about favourite wrestling moments. It's a bit of everything for the wrestling fan to enjoy.
Support Us
Become a Patreon