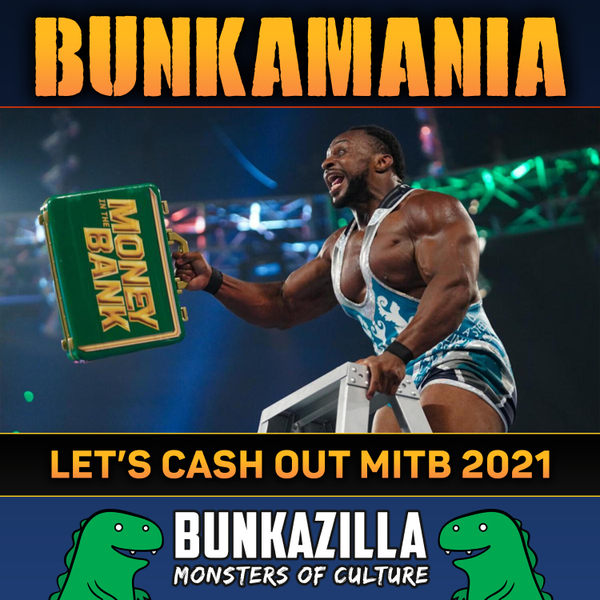 BunkaMania
Let's Cash Out Money in the Bank 2021
S1E3
1:45:45
August 4th 2021
This episode is recorded on 29th July 2021.
Jeremy and Iain reflect on the feel-good vibes of a returning audience to WWE brought with Money in the Bank 2021. They look over the results and share their thoughts.
Iain relays the current state of WWE Main Roster product via a gameshow format and ends up ranting about the transition from NXT to WWE.
Finally, there's time to look at AEW developments as our hosts talk about Fight for the Fallen 2021.
Chapter Points
00:00 - Introductions
01:40 - Money in The Bank 2021
37:53 - WWE Main Roster Triviality aka Post MITB Raw and Smackdown Nonsense
01:16:23 - AEW & Fight for the Fallen 2021
01:43:04 - Coming up on BunkaMania & Signing Off
BunkaMania
Presented by Bunkazilla UK, Jeremy Graves and Iain Boulton cast their eyes on the wide world of professional wrestling with this fun, chilled, talkative podcast.
Episodes range from casual discussions over the latest rumbles from AEW and WWE along with a few varying tangents along the way. From trying to guess the name of WWE retired PPVs to talking about favourite wrestling moments. It's a bit of everything for the wrestling fan to enjoy.
Support Us
Become a Patreon