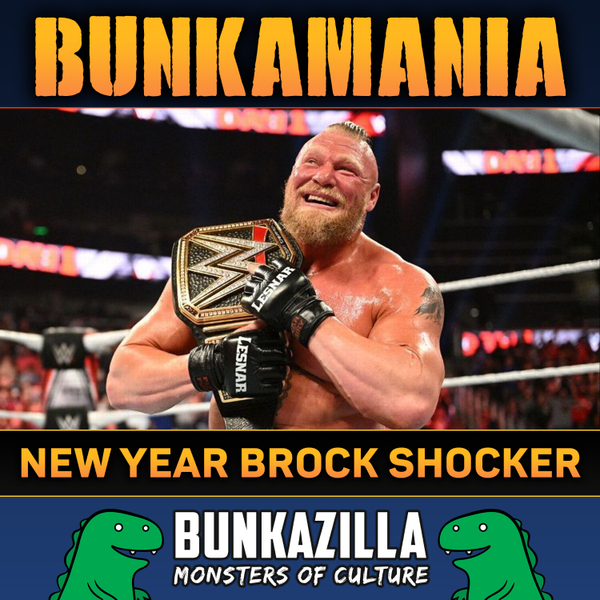 This episode of BunkaMania Live was recorded on Wednesday 5th January 2022 on the Bunkazilla UK Twitch Channel.
The first BunkaMania LIVE of 2022 sees Jeremy Graves and Iain Boulton (aka The Dekker Dane) cast their eyes over the first PPV (whoops, we meant PREMIUM LIVE EVENT) of the year from WWE. Day 1 was an event that had sudden changes with Roman Reigns catching Covid. With the Universal Championship match no longer happening, WWE decided to shock everyone by putting Brock Lesnar in the WWE Championship match - WHICH HE WON!?!
But what did our hosts think of it? What is the course for WWE as they approach the Royal Rumble? Find out in this review.
You can also watch the video version of the podcast here.
BunkaMania Wrestling
Jeremy Graves and The Dekker Dane cast their eyes on the wide world of professional wrestling with this fun, chilled, talkative podcast.
Episodes range from casual discussions over the latest rumbles from AEW and WWE along with a few varying tangents along the way. From trying to guess the name of WWE retired PPVs to talking about favourite wrestling moments. It's a bit of everything for the wrestling fan to enjoy.