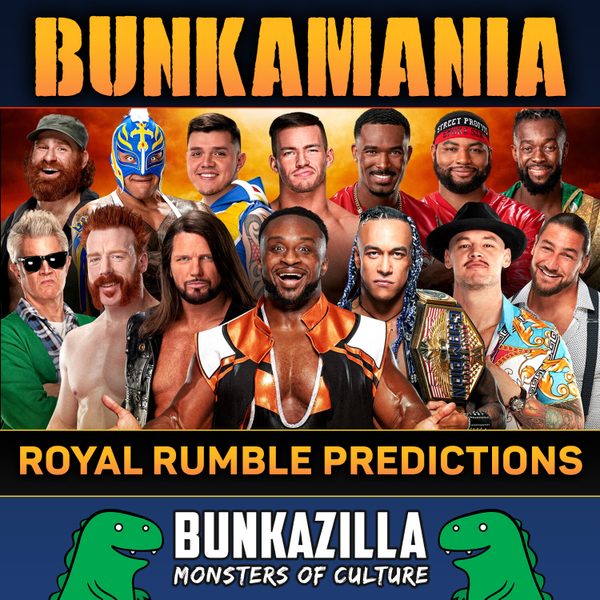 BunkaMania
Predicting the 2022 Royal Rumble
S1E12
54:16
January 29th 2022
This Royal Rumble chat was part of an episode of BunkaMania Live recorded on Wednesday 26th January 2022 on the Bunkazilla UK Twitch Channel.
It's that special time of the year for wrestling fans, it's the Royal Rumble! WWE's fabled event where the road to Wrestlemania begins! Jeremy Graves and The Dekker Dane (aka Iain Boulton) make their predictions for the premium live event. Who will win the men's and women's rumble matches? Will Brock or Roman leave with their titles? What will happen to Johnny Knoxville? Hear their predictions ahead of the event.
Want to check out the show when it broadcasts live - join us on the Bunkazilla UK Twitch Channel.
BunkaMania
Presented by Bunkazilla UK, Jeremy Graves and Iain Boulton cast their eyes on the wide world of professional wrestling with this fun, chilled, talkative podcast.
Episodes range from casual discussions over the latest rumbles from AEW and WWE along with a few varying tangents along the way. From trying to guess the name of WWE retired PPVs to talking about favourite wrestling moments. It's a bit of everything for the wrestling fan to enjoy.