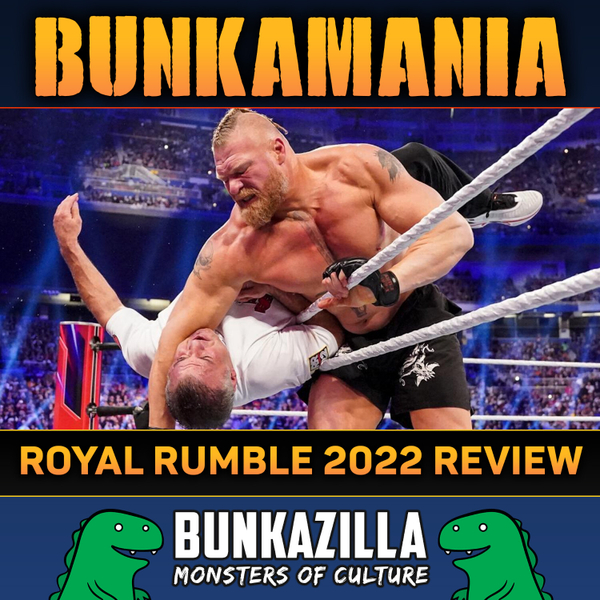 BunkaMania
Royal Rumble 2022 Review
S1E13
1:54:50
February 11th 2022
Well, that was a rumble.
Jeremy Graves and Iain Boulton (aka The Dekker Dane) look at the good, the bad, and the nonsensical of the 2022 Royal Rumble. An event that continued to showcase the creative scrawl of WWE.
Our hosts also reflect on an eventful AEW Beach Break as well, along with a lovely dash of Wrestling Around The World.
This podcast is from the BunkaMania Twitch show broadcast on 2nd February 2022.
Chapter Points
00:00 - Start / Introductions
04:28 - Royal Rumble 2022 Review
01:15:46 - The Rumble Fallout (Backstage & Onscreen)
01:27:35 - AEW Beach Break Review
01:46:37 - Wrestling Around The World (aka News)
01:49:45 - Next Episode / Outro
BunkaMania
Presented by Bunkazilla UK, Jeremy Graves and Iain Boulton cast their eyes on the wide world of professional wrestling with this fun, chilled, talkative podcast.
Episodes range from casual discussions over the latest rumbles from AEW and WWE along with a few varying tangents along the way. From trying to guess the name of WWE retired PPVs to talking about favourite wrestling moments. It's a bit of everything for the wrestling fan to enjoy.