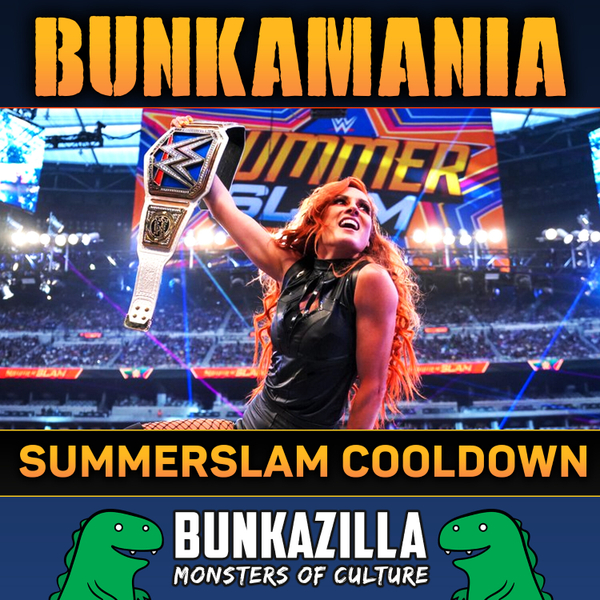 BunkaMania
Summerslam Cooldown
S1E5
2:12:04
September 9th 2021
This episode of BunkaMania was broadcasted live on the Bunkazilla UK Twitch channel on Friday 3rd September 2021.
In the first live edition of BunkaMania, Jeremy Graves and Iain Boulton attempt to make sense of WWE Summerslam 2021 which saw some very questionable booking decisions.
Also on the show is a reflective chat regarding the tragic passing of former WCW star Daffney Unger as well as a preview of AEW All Out where the hosts take a run-through of the card and make some predictions for arguably the most anticipated wrestling show of the year.
Episode Chapters
00:00 - Start & Remembering Daffney Unger
08:31 - Summerslam Cooldown
01:08:26 - AEW All Out Preview
The video version of this episode is available to view on YouTube now.
BunkaMania
Presented by Bunkazilla UK, Jeremy Graves and Iain Boulton cast their eyes on the wide world of professional wrestling with this fun, chilled, talkative podcast.
Episodes range from casual discussions over the latest rumbles from AEW and WWE along with a few varying tangents along the way. From trying to guess the name of WWE retired PPVs to talking about favourite wrestling moments. It's a bit of everything for the wrestling fan to enjoy.
Support Us
Become a Patreon