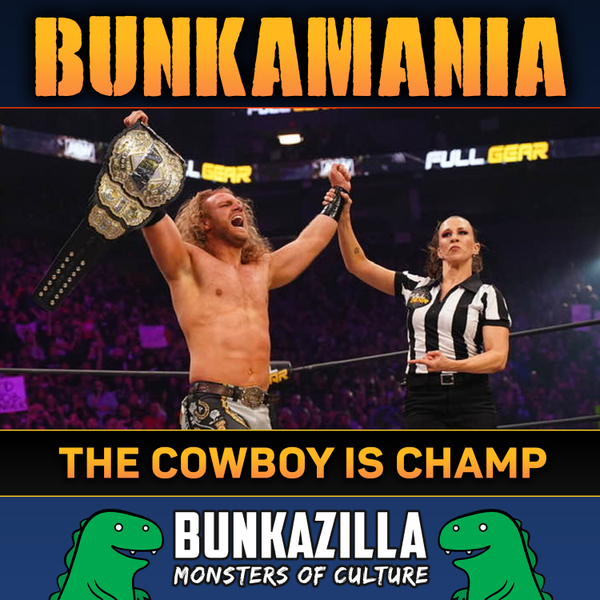 BunkaMania
The Cowboy is Champ (AEW Full Gear 2021 Review)
S1E8
1:53:43
December 9th 2021
Broadcast live on Bunkazilla UK's Twitch Channel on Wednesday 17th November, Jeremy Graves and Iain Boulton (aka The Dekker Dane) reflect on AEW Full Gear 2021. AEW's last major PPV of the year and the culmination of Hangman Adam Page's journey to becoming AEW Champion.
The hosts look over an eventful PPV that saw MJF and Darby Allin put on a show, Jungle Boy becomes Jungle Man and the all-out brawl between Eddie Kingston and CM Punk.
Hear their thoughts in the play by play review of the PPV.
BunkaMania
Presented by Bunkazilla UK, Jeremy Graves and Iain Boulton cast their eyes on the wide world of professional wrestling with this fun, chilled, talkative podcast.
Episodes range from casual discussions over the latest rumbles from AEW and WWE along with a few varying tangents along the way. From trying to guess the name of WWE retired PPVs to talking about favourite wrestling moments. It's a bit of everything for the wrestling fan to enjoy.
Support Us
Become a Patreon