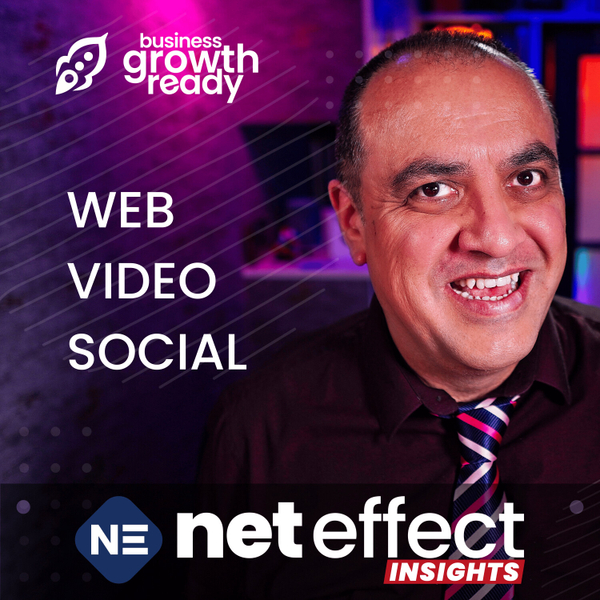 Business Growth Ready
Google September Core Update - Reply to Video Comments with Shorts
S1E3
08:23
September 22nd 2022
News topics
Google September Core Update
The new HTTPS report in Search Console
Google Was Asked If Adding Content Daily Increases Rankings
YouTube Adds New Option to Reply to Video Comments with Shorts
YouTube Adds New Vertical Video Conversion Elements
TikTok Copies BeReal with New 'TikTok Now' Feature
Zoom could be set to launch its own email app
Canva launches workplace product suite to improve visual collaboration 
Business Growth Ready: Net Effect Insights
Welcome to Business Growth Ready: Net Effect Insights, the ultimate podcast for ambitious business owners and internet marketing enthusiasts. Join us as we dive into the dynamic world of search engine news, unveil the latest updates from YouTube, unravel the mysteries of social media platforms, and explore the internet's profound insights.
As a successful business owner and seasoned internet marketing expert, I bring you the most valuable information and strategies that can impact your business growth. Whether you're a small startup or an established enterprise, this podcast equips you with the knowledge and tools necessary to stay ahead of the game in today's fast-paced digital landscape.
Discover the secrets behind search engine algorithms, uncover the hidden potential of YouTube for your brand, and unlock the power of social media to engage your target audience. With expert analysis, insider tips, and actionable advice, Business Growth Ready: Net Effect Insights is your go-to resource for harnessing the internet's full potential to propel your business towards unprecedented success.
Tune in to our captivating discussions, interviews with industry leaders, and deep dives into emerging trends. Stay informed, inspired, and ready to advance your business. Don't miss out on the net effect—the transformative impact the internet can have on your business growth. Get ready to thrive in the digital realm with Business Growth Ready: Net Effect Insights. Let's make your business unstoppable!