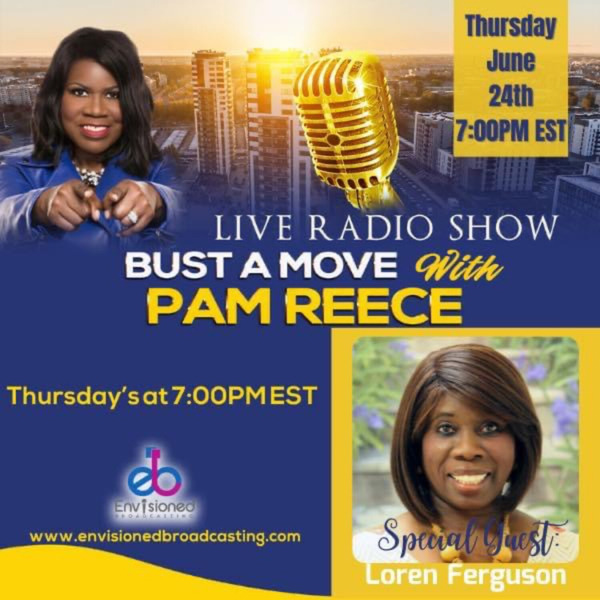 AUTHOR SPOTLIGHT on Loren Ferguson who shares her in-depth journey and triumph of walking by faith in God through migration from England-USA- Bahamas and now back in the USA, marriage, family, ministry, career and, the loss of her husband. Listen as Loren shares about the fortifying love and help of God through the many phases of her life. A MUST LISTEN!
Bust A Move With Pam Reece
Bust A Move With Pam Reece is a show where we explore a plethora of topics with leaders in education, entertainment, the great commission, empowerment, social issues, and more. Bust a Move is designed to inspire, educate, motivate and propel the listener to move forward.