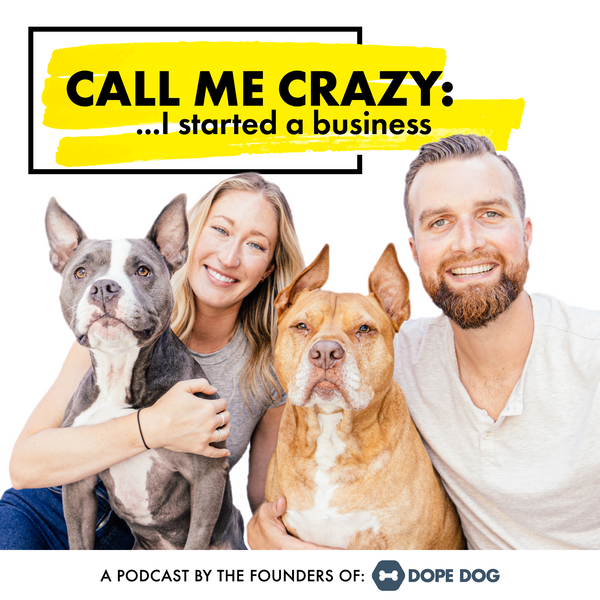 Call Me Crazy
#61 Bill Bookout: Special Interview with the President of the National Animal Supplement Council
Bill is president, board chairman, and a founding member of the National Animal Supplement Council, the world's leading trade association representing manufacturers and suppliers of supplements for dogs, cats, and horses.
Mr. Bookout was selected to serve on the Health Canada Expert Advisory Committee for Veterinary Natural Health Products and has been an ambassador for the industry for over 20 years. He is recognized as a leading expert on regulatory issues surrounding animal health and nutritional supplements, has testified on behalf of the industry at FDA public meetings, and has participated in countless educational programs, legal forums, regulatory trainings, trade events and other professional meetings.
Call Me Crazy
Call Me Crazy: I Started A Business
Learn from the best. Each week, Michael and Erin interview CEOs, start-up founders and thought leaders to get the real stories that helped shape where they are today. This podcast holds nothing back. Unfiltered and raw, this is Call Me Crazy.