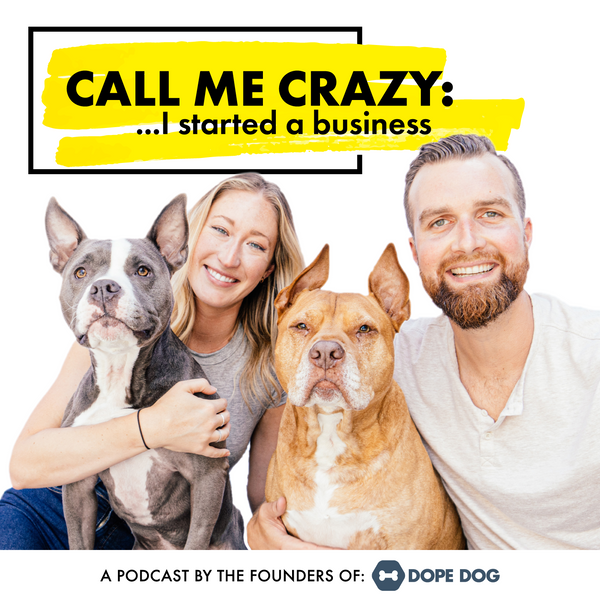 Call Me Crazy
The Kickstarter of Animal Rescues is Making A Global Impact (CUDDLY)
E2
31:33
February 24th 2020
CUDDLY is a fundraising & wishlist platform dedicated to helping animal organizations all around the world. Today we talk with Bridget Bowhay, Director of Ecommerce Partnerships and learn how CUDDLY has evolved as the #1 platform connecting animal rescues. With over 1,600+ animal welfare organizations on board, CUDDLY's mission is to help save as many animals globally through community, innovation, and creativity.
Company information:
Website: https://cuddly.com/
Instagram: https://www.instagram.com/welovecuddly/
Call Me Crazy
Call Me Crazy: I Started A Business
Learn from the best. Each week, Michael and Erin interview CEOs, start-up founders and thought leaders to get the real stories that helped shape where they are today. This podcast holds nothing back. Unfiltered and raw, this is Call Me Crazy.