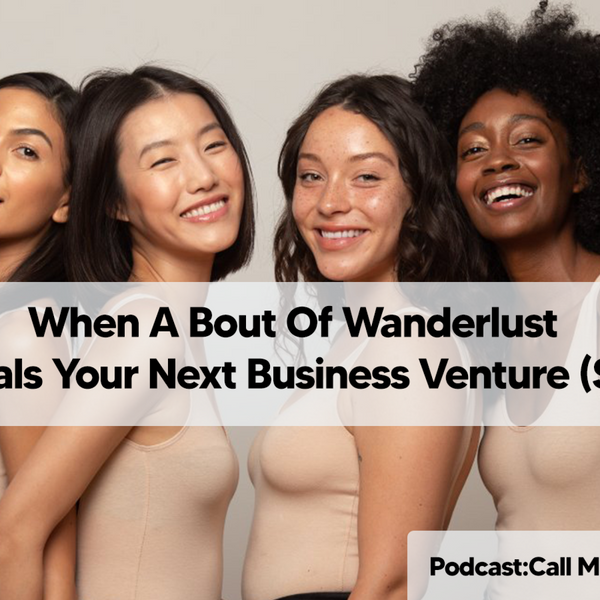 Call Me Crazy
When A Bout Of Wanderlust Reveals Your Next Business Venture (SOJI)
Today we chat with a friend and colleague whose approach to life and business is one and the same. Michelle Clemens is the Co-Founder and Director of Sales and Marketing at Soji Health, a company that was founded on principles of wellness, travel, and community. In this episode Michelle shares her story about how global travels led her to find the perfect business partner. We end the episode with uplifting advice that every entrepreneur should hear.
Soji Health Instagram: https://www.instagram.com/sojihealth/
Michelle's Instagram: https://www.instagram.com/sojimichelle/
Shop Soji: https://sojihealth.com/
Call Me Crazy
Call Me Crazy: I Started A Business
Learn from the best. Each week, Michael and Erin interview CEOs, start-up founders and thought leaders to get the real stories that helped shape where they are today. This podcast holds nothing back. Unfiltered and raw, this is Call Me Crazy.