Dr. Louise Lubin, a clinical psychologist, has practiced adult, marital, and family therapy for forty years. Her book, Your Journey Beyond Breast Cancer-Tools for the Road as well as her programs and website, Many Paths to Healing offer individuals the life skills to cope with the ongoing challenges of cancer.
01:51: I played a therapist role in my family. 
03:59: I enrolled in graduate school in Richmond and got my master's degree. 
06:35: Changing your breath is the quickest, easiest, and cheapest way to calm down.  
08:22: I started my private practice in 1981, and I was always sort of a dinosaur.  
10:11: She taught me that everybody is an individual and not a statistic. 
12:10: We're all seeking healing, but it is different than cure.  
14:10: Part of what I am grateful for is that my patients have been my teachers. 
17:25: How has aging benefited you? 
19:12: I think at the root of almost every single fear is fear of change.  
21:24: The only control we have is in the present moment. 
23:31: What was or has been your worst moment working as a therapist? 
26:15: There was a woman that I had worked with who had stopped seeing me for a while. 
29:20: What is one thing that you wish you had known at the very beginning of your career? 
31:21: If you could only do one thing to improve health care in the U.S., what would it be and why?  
32:59: I started practicing when people wouldn't even say the cancer word. 
34:46: Thriver Rapid Fire Questions. 
36:20: Aside from Cancer U, what is one resource you would recommend for cancer patients and caregivers? 
Resources
Sounds True (website may not be available)
Cancer U Thrivers
Welcome to the Cancer U Thrivers Podcast. Join me each week as I interview cancer patients, caregivers, survivors, and providers about their cancer journeys.
You're listening to Cancer U Thrivers where real people share true stories.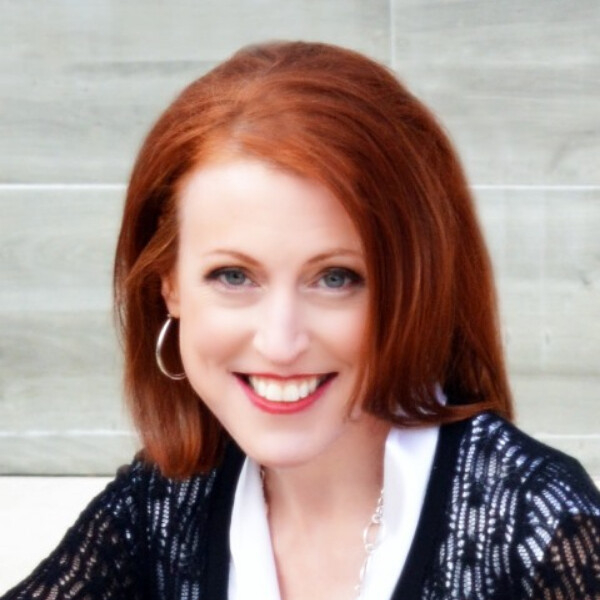 ANDREA WILSON WOODS is a writer who loves to tell stories, and a patient advocate who founded the nonprofit Blue Faery: The Adrienne Wilson Liver Cancer Association. Andrea is the CEO and co-founder of Cancer University, a for-profit, social-benefit, digital health company. With Cancer U, Andrea synergizes her talents of coaching, writing, teaching, and advocacy. For over ten years, Andrea worked in the education field as a teacher and professor for public and private schools as well as universities. Andrea obtained her master's degree in professional writing from the University of Southern California; her nonfiction writing has won national awards. Her bestselling and award-winning medical memoir Better Off Bald: A Life in 147 Days is about the seven years she raised her younger sister Adrienne until her death at age 15 from stage IV liver cancer.
Support Us
Become a Patreon