Dr. Louise Lubin, a clinical psychologist, has practiced adult, marital, and family therapy for forty years. Her book, Your Journey Beyond Breast Cancer-Tools for the Road as well as her programs and website, Many Paths to Healing offer individuals the life skills to cope with the ongoing challenges of cancer.
01:51: I played a therapist role in my family. 
03:59: I enrolled in graduate school in Richmond and got my master's degree. 
06:35: Changing your breath is the quickest, easiest, and cheapest way to calm down.  
08:22: I started my private practice in 1981, and I was always sort of a dinosaur.  
10:11: She taught me that everybody is an individual and not a statistic. 
12:10: We're all seeking healing, but it is different than cure.  
14:10: Part of what I am grateful for is that my patients have been my teachers. 
17:25: How has aging benefited you? 
19:12: I think at the root of almost every single fear is fear of change.  
21:24: The only control we have is in the present moment. 
23:31: What was or has been your worst moment working as a therapist? 
26:15: There was a woman that I had worked with who had stopped seeing me for a while. 
29:20: What is one thing that you wish you had known at the very beginning of your career? 
31:21: If you could only do one thing to improve health care in the U.S., what would it be and why?  
32:59: I started practicing when people wouldn't even say the cancer word. 
34:46: Thriver Rapid Fire Questions. 
36:20: Aside from Cancer U, what is one resource you would recommend for cancer patients and caregivers? 
Resources
Sounds True (website may not be available)
Cancer U Thrivers
Cancer patients, caregivers, survivors, and providers share inspiring stories to teach you how to navigate our complex healthcare system. On the Cancer U Thrivers Podcast, real people share true stories.
Host Andrea Wilson Woods is an author, speaker, entrepreneur, and patient advocate. She founded the nonprofit Blue Faery after losing her sister Adrienne, whom she raised, to stage IV liver cancer at age 15. Andrea is the CEO and co-founder of Cancer University, an online platform for cancer patients and caregivers.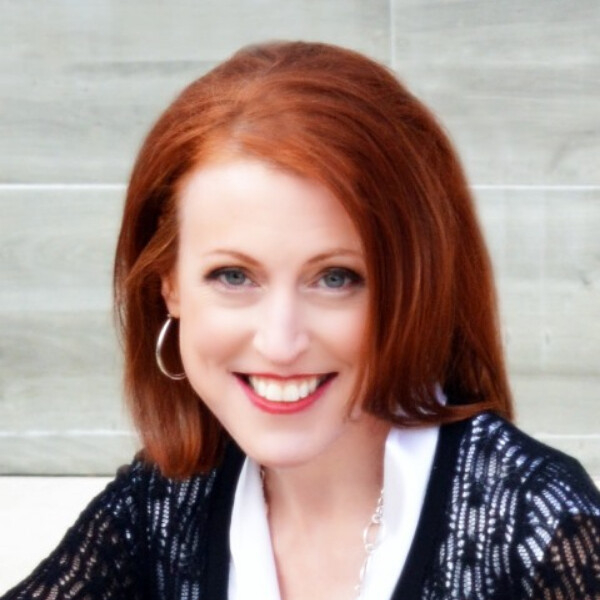 ANDREA WILSON WOODS is a writer who loves to tell stories, and a patient advocate who founded the nonprofit Blue Faery: The Adrienne Wilson Liver Cancer Association. Andrea is the CEO and co-founder of Cancer University, a for-profit, social-benefit, digital health company. With Cancer U, Andrea synergizes her talents of coaching, writing, teaching, and advocacy. For over ten years, Andrea worked in the education field as a teacher and professor for public and private schools as well as universities. Andrea obtained her master's degree in professional writing from the University of Southern California; her nonfiction writing has won national awards. Her bestselling and award-winning medical memoir Better Off Bald: A Life in 147 Days is about the seven years she raised her younger sister Adrienne until her death at age 15 from stage IV liver cancer.
Support Us
Become a Patreon