Kenn Edwards lives in rural Utah with his father. Kenn was diagnosed with squamous cell carcinoma in October 2020. To remove the cancer, Kenn had twenty percent of his tongue removed as well as lymph nodes in his neck. Approximately three months later Kenn's father was diagnosed with melanoma.
00:35: Kenn was diagnosed with squamous cell carcinoma in October 2020. 
02:55: It got inflamed and I thought if this doesn't go down in like two weeks, I'm going to go see a doctor. 
05:57: I had zero idea how to answer people's questions.  
08:02: In my surgery, they took out 20% of my tongue. 
10:58: By the time he made it to the doctor, it was protruding.  
13:03: He'll have to have plastic surgery after.  
15:30: They would have taken almost the whole top of his head off, so it would have been super invasive.  
18:15: I kind of forgot the emotional part, taking time to just sit. 
21:56: I do not try and self-diagnose because I feel like for me that just leads to me spinning out. 
24:04: I didn't realize how important it was to me to be able to use my voice.  
24:53: What was your worst moment? 
26:22: What was your best moment?  
27:52: What is one thing you wish you had known at the very beginning of your cancer journey?  
29:14: If you could only do one thing, just one to improve health care in the US, what would it be and why? 
32:30: I think it started with a donor.  
36:46: Thriver Rapid Fire Questions  
39:03: Aside from Cancer U, what's one resource that you would recommend for cancer patients and caregivers?  
Resources
Call Kenn at 503.575.0073
Cancer U Thrivers
Welcome to the Cancer U Thrivers Podcast. Join me each week as I interview cancer patients, caregivers, survivors, and providers about their cancer journeys.
You're listening to Cancer U Thrivers where real people share true stories.
Cancer U Thrivers is proud to be featured as one of the top 10 Cancer Podcasts You Must Follow in 2021!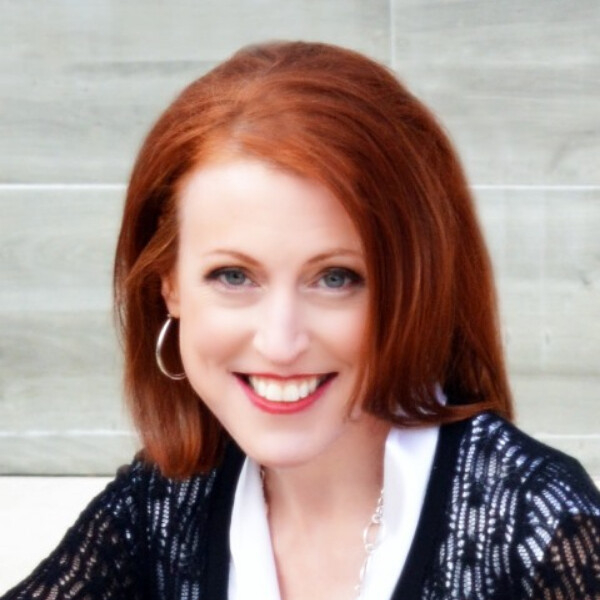 ANDREA WILSON WOODS is a writer who loves to tell stories, and a patient advocate who founded the nonprofit Blue Faery: The Adrienne Wilson Liver Cancer Association. Andrea is the CEO and co-founder of Cancer University, a for-profit, social-benefit, digital health company. With Cancer U, Andrea synergizes her talents of coaching, writing, teaching, and advocacy. For over ten years, Andrea worked in the education field as a teacher and professor for public and private schools as well as universities. Andrea obtained her master's degree in professional writing from the University of Southern California; her nonfiction writing has won national awards. Her bestselling and award-winning medical memoir Better Off Bald: A Life in 147 Days is about the seven years she raised her younger sister Adrienne until her death at age 15 from stage IV liver cancer.
Support Us
Become a Patreon