RobinMcGee's award-winning book The Cancer Olympics describes her fight for medical justice and fair chemotherapy policy after serious medical negligence. For her patient advocacy work, she has been decorated by the Governor-General of Canada.
01:27: When I was 46 in 2008, I noticed rectal bleeding.  
03:28: Her referral was essentially one sentence which was rectal bleeding please assess.  
05:15: In retrospect, we know now that it was stage four. 
07:18: There was no kind of restorative justice approach where we could all talk and learn.  
09:16: The next step for my kind of cancer was radiation and chemotherapy.   
11:38: The oncologist said you need this chemotherapy right away.  
13:37: There's a national group that evaluates the evidence and makes a recommendation and expert recommendation.  
15:08: Did you go into remission? 
17:02: I lived that way, and I would remain in remission for about 56 years.  
19:24: I ultimately got five requisitions for a colonoscopy from her office.  
22:20: It's amazing how interesting this becomes when it's threatening your life.  
26:08: In Canada, there isn't private malpractice insurance. 
28:06: The survival outcomes of stage two are massively better than stage four. 
30:37: It was soul-crushing to live that way. 
32:23: March 2020 the world shuts down as we all know and unfortunately for me, so too was cancer care.  
34:02: They all lost their marriages.  
37:04: In Canada, it is extremely uncommon for patients to prevail in a malpractice action.  
38:52: What is one thing you wish you had known at the very beginning of your cancer journey? 
41:57: I'd like to believe in 50 years, patient safety rights are a civil right. 
42:55: Thriver Rapid Fire Questions.  
44:25: Aside from Cancer U, what is one resource that you would recommend for cancer patients and caregivers?  
Resources
Cancer U Thrivers
Cancer patients, caregivers, survivors, and providers share inspiring stories to teach you how to navigate our complex healthcare system. On the Cancer U Thrivers Podcast, real people share true stories.
Host Andrea Wilson Woods is an author, speaker, entrepreneur, and patient advocate. She founded the nonprofit Blue Faery after losing her sister Adrienne, whom she raised, to stage IV liver cancer at age 15. Andrea is the CEO and co-founder of Cancer University, an online platform for cancer patients and caregivers.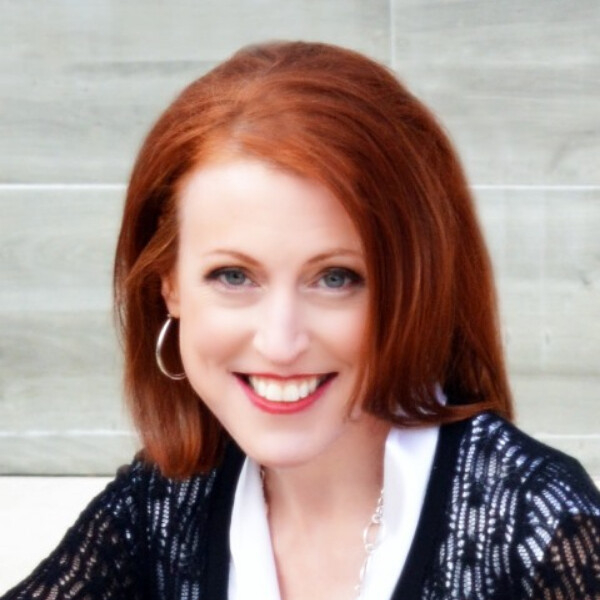 ANDREA WILSON WOODS is a writer who loves to tell stories, and a patient advocate who founded the nonprofit Blue Faery: The Adrienne Wilson Liver Cancer Association. Andrea is the CEO and co-founder of Cancer University, a for-profit, social-benefit, digital health company. With Cancer U, Andrea synergizes her talents of coaching, writing, teaching, and advocacy. For over ten years, Andrea worked in the education field as a teacher and professor for public and private schools as well as universities. Andrea obtained her master's degree in professional writing from the University of Southern California; her nonfiction writing has won national awards. Her bestselling and award-winning medical memoir Better Off Bald: A Life in 147 Days is about the seven years she raised her younger sister Adrienne until her death at age 15 from stage IV liver cancer.
Support Us
Become a Patreon