Tess Deveze is an occupational therapist, somatic sexologist, and she is fighting stage three breast cancer. Personally experiencing the severe impacts that treatments have on our intimacy and how this topic is so often ignored, Tess's goal is to help as many as they can.
02:08: I was diagnosed with stage three breast cancer at the age of 36. 
04:17: How big was this lump? 
05:58: What surgeries did you have in terms of lumpectomy or mastectomy?  
07:58: They used my lower back tissue to rebuild a breast and then there were complications. 
10:45: I would show up to my appointments with a list of questions. 
13:33: I had a Facebook group for anyone that wanted to join, and I used to give updates.  
15:46: I also had a GoFundMe. 
17:24: What shifted in your treatment regimen that has given it a much more positive optimistic outlook? 
19:21: I have chronic genital pain, which has been so bad that I haven't been able to walk for like three days at a time. 
22:35: Things like chemo would change completely changed my orgasm experience.  
24:38: I studied semantics sexology while I was on treatments. 
27:45: Sex is this weird thing that we can't talk about.  
29:29: Our primary sexual organ is our brain, but we associate sex with our genitals.  
32:23: I've seen so many women who have gone through menopause and completely lost touch with their sexuality.  
35:15: All these factors contribute to loss of libido. 
37:49: People think they don't have libido, but it's just that their arousal responses have changed.  
40:38: People also might need a little extra help with what I call intimacy aids.  
42:44: What is one thing you wish you had known at the very beginning of your cancer journey?  
44:05: If you could only do one thing to improve health care in Australia, what would it be and why? 
45:24: I would appreciate for the Australian medical system to acknowledge intimacy as a contributor to quality of life. 
46:56: Thriver Rapid Fire Questions.  
48:22: Aside from Cancer U, what is one resource you would recommend for cancer patients and caregivers? 
Resources
Cancer U Thrivers
Cancer patients, caregivers, survivors, and providers share inspiring stories to teach you how to navigate our complex healthcare system. On the Cancer U Thrivers Podcast, real people share true stories.
Host Andrea Wilson Woods is an author, speaker, entrepreneur, and patient advocate. She founded the nonprofit Blue Faery after losing her sister Adrienne, whom she raised, to stage IV liver cancer at age 15. Andrea is the CEO and co-founder of Cancer University, an online platform for cancer patients and caregivers.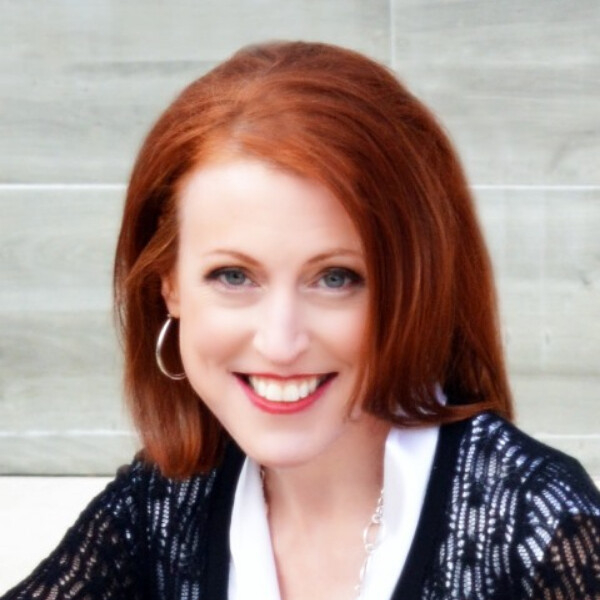 ANDREA WILSON WOODS is a writer who loves to tell stories, and a patient advocate who founded the nonprofit Blue Faery: The Adrienne Wilson Liver Cancer Association. Andrea is the CEO and co-founder of Cancer University, a for-profit, social-benefit, digital health company. With Cancer U, Andrea synergizes her talents of coaching, writing, teaching, and advocacy. For over ten years, Andrea worked in the education field as a teacher and professor for public and private schools as well as universities. Andrea obtained her master's degree in professional writing from the University of Southern California; her nonfiction writing has won national awards. Her bestselling and award-winning medical memoir Better Off Bald: A Life in 147 Days is about the seven years she raised her younger sister Adrienne until her death at age 15 from stage IV liver cancer.
Support Us
Become a Patreon