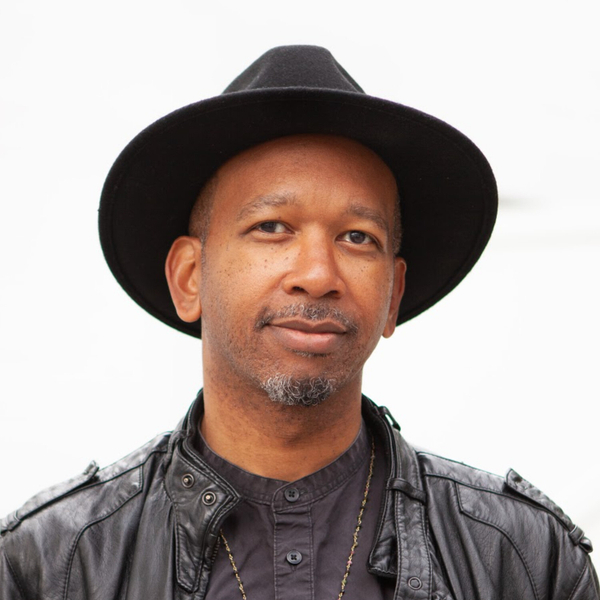 CAREER INVINCIBILITY
AWARD-WINNING MUSIC PRODUCER-BEST SELLING AUTHOR-ENTREPRENEUR-CULTURAL ACTIVIST-TOP1 PERCENT ENTERTAIMNET INDUSTRY ON LINKEDIN - MARCUS BELL PART 1
S2022E3
25:37
January 17th 2022
Marcus "Bellringer" Bell is an award-winning music producer, public speaker, social media influencer, cultural activist, best-selling author and entrepreneur. 
 Marcus is in the top 1% of the entertainment industry on Linkedin. He has become a social media influencer inspiring over 150 thousand followers and fans across social media platforms. His posts have generated and created an impact with over 300 million impressions.
 Bell's work in the entertainment industry has helped to shape pop culture worldwide. He has marketed and promoted, produced, written for, mentored and developed some of the world's superstars and brands. His list of credits includes Beyonce, Nicki Minaj, Shelita Burke, Timbaland, Hadise, Park Jung-Ah, Amitabh Bachchan, Sony, HBO, Netflix, Warner Brothers and Universal Music to name a few. 
CAREER INVINCIBILITY
Join host, Christine Perakis, bestselling author, speaker, attorney, and serial entrepreneur, as she and her guests share the stories and strategies that they've used to become "invincible" no matter what life throws at them!
We are all experiencing the reverberations from the most catastrophic pandemic in the last 100 years. And, for most, this isn't the first "Category 5-level" event they've endured. We will talk with successful entrepreneurs, senior leaders, and personal wellness experts who will share stories of the challenges they have encountered and the tools they use to become invincible in their lives and businesses in any weather. Find out how you, too, can shore up your business and your life so that you can come through these "storms" to reach clear skies and calm seas and thrive! Christine gets businesses from 0 to 8-Figures in record time, drawing from her experiences starting, growing and expanding 10 businesses on her own and with partners, and helping 100s of clients on 5 continents to do the same. Contact her at https://christineperakis.com
Everything You've Ever Heard About Generating Leads For Your Business Is WRONG! | BusinessBreakthroughPro.com by Christine Perakis, Esq.