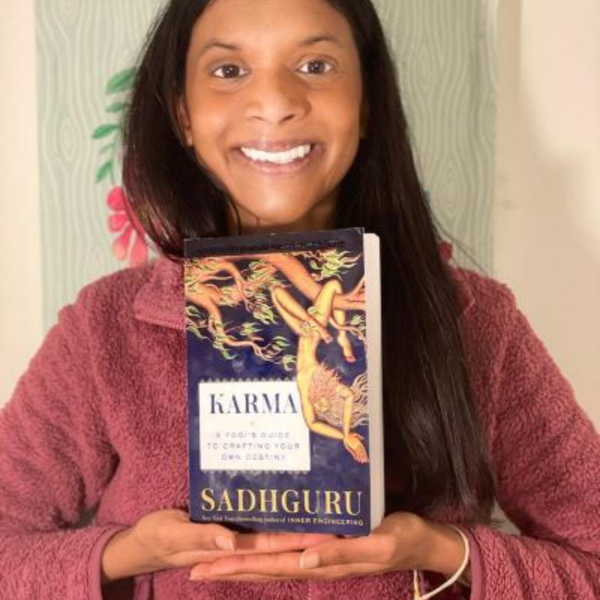 CAREER INVINCIBILITY
Disrupting What We Think of as "Karma" to Create Your Own Destiny with TINA SHAH
Tina is a management consultant who's passionate about building fantastic organizations.
She is owner and partner at Kinship, a Strategic Partnerships firm. Kinship works with clients to skyrocket growth, harmonize operations, and strengthen reputation & brand. Tina currently volunteers with Isha Foundation, a global NGO offering tools for wellbeing, founded by yogi & visionary, Sadhguru. 
Tina is a former technology entrepreneur and founder who's scaled businesses and products from the ground up to millions in revenue. These businesses helped immigrants find homes in the US, storytellers pitch movies to Hollywood, and regular customers get more easily recognized by restaurants.
Prior to tech startups, Tina advised Fortune 500 Boards as a Board Governance consultant for Willis Towers Watson and led Brand, Partnerships, and Media for McKinsey & Company. She also produced live TV for PBS News, which set her up for a life-long love affair with the art of communication and masterful storytelling. Tina graduated from Northwestern University. 
Tina has lived every continent except Antarctica. You can find her on twitter @hellotinatina. 
CAREER INVINCIBILITY
Join host, Christine Perakis, bestselling author, speaker, attorney, and serial entrepreneur, as she and her guests share the stories and strategies that they've used to become "invincible" no matter what life throws at them!
We are all experiencing the reverberations from the most catastrophic pandemic in the last 100 years. And, for most, this isn't the first "Category 5-level" event they've endured. We will talk with successful entrepreneurs, senior leaders, and personal wellness experts who will share stories of the challenges they have encountered and the tools they use to become invincible in their lives and businesses in any weather. Find out how you, too, can shore up your business and your life so that you can come through these "storms" to reach clear skies and calm seas and thrive! Christine gets businesses from 0 to 8-Figures in record time, drawing from her experiences starting, growing and expanding 10 businesses on her own and with partners, and helping 100s of clients on 5 continents to do the same. Contact her at https://christineperakis.com
Everything You've Ever Heard About Generating Leads For Your Business Is WRONG! | BusinessBreakthroughPro.com by Christine Perakis, Esq.