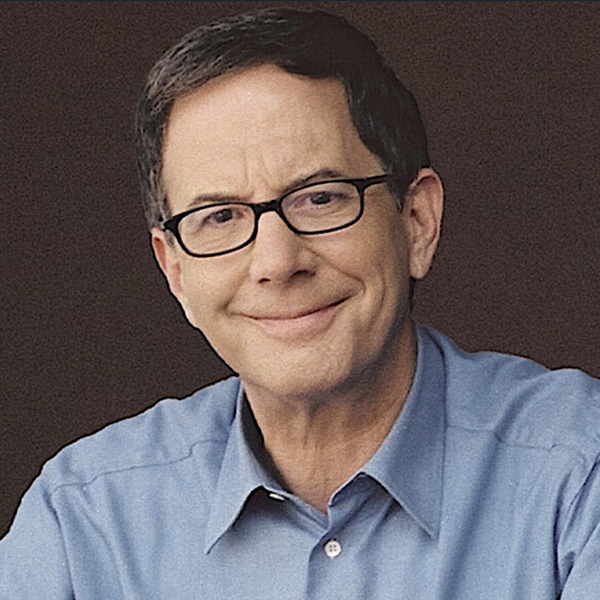 CAREER INVINCIBILITY
Trauma to Triumph: A Roadmap for Leading Through Disruption and Thriving on the Other Side with DR MARK GOULSTON
Dr. Mark Goulston is an international speaker, executive coach, consultant, advisor and confidant to founders, entrepreneurs and leaders. He has been a UCLA professor of psychiatry for twenty plus years and is a Fellow of the American Psychiatric Association.
 He is a former FBI and police hostage negotiation trainer and the inventor and developer of Surgical Empathy, a process he used for twenty-five years to prevent all his suicidal patients from dying by suicide and that he now uses to unlock and unblock his clients from counterproductive habits and behaviors from their inside out and frees them to replace them with productive alternatives so they can fulfill their potential.
 He is a best-selling author or co-author of nine books with his book, "Just Listen," translated into twenty-seven languages to become the top book on listening in the world.
 His HBR Ideacast episode, "Become a Better Listener," has been their #1 Ranked episode for three years.
 He was the co-creator and moderator of the multi-honored documentary, Stay Alive: An Intimate Conversation about Suicide Prevention. He hosts the "My Wakeup Call" podcast and the LinkedIn Live program, "No Strings Attached." He is a Founding Member of the Newsweek Executive Forum and frequently sought-after subject area expert on human psychology and behavior on all media platforms. His latest books written during Covid are, Why Cope When You Can Heal? How Healthcare Heroes of Covid-19 can Recover from PTSD and Trauma to Triumph: A Roadmap for Leading Through Disruption and Thriving on the Other Side.
Relevant websites and links are below:
* Website: http://markgoulston.com
*LinkedIn: https://www.linkedin.com/in/markgoulston/
*Twitter: https://twitter.com/MarkGoulston
*Instagram: https://www.instagram.com/markgoulston/
*Podcast: https://podcasts.apple.com/us/podcast/my-wakeup-call-with-dr-mark-goulston/id1439752757
* LinkedIn Live: LinkedIn Live: No Strings Attached
*Mark's latest books (emphasize both) first helps individuals and second is for leadershiip:
   Why Cope When You Can Heal? (12/1/20)
   Trauma to Triumph: A Roadmap for Leading Through Disruption and Thriving on the Other Side (3/23/21)
CAREER INVINCIBILITY
Join host, Christine Perakis, bestselling author, speaker, attorney, and serial entrepreneur, as she and her guests share the stories and strategies that they've used to become "invincible" no matter what life throws at them!
We are all experiencing the reverberations from the most catastrophic pandemic in the last 100 years. And, for most, this isn't the first "Category 5-level" event they've endured. We will talk with successful entrepreneurs, senior leaders, and personal wellness experts who will share stories of the challenges they have encountered and the tools they use to become invincible in their lives and businesses in any weather. Find out how you, too, can shore up your business and your life so that you can come through these "storms" to reach clear skies and calm seas and thrive! Christine gets businesses from 0 to 8-Figures in record time, drawing from her experiences starting, growing and expanding 10 businesses on her own and with partners, and helping 100s of clients on 5 continents to do the same. Contact her at https://christineperakis.com
Everything You've Ever Heard About Generating Leads For Your Business Is WRONG! | BusinessBreakthroughPro.com by Christine Perakis, Esq.