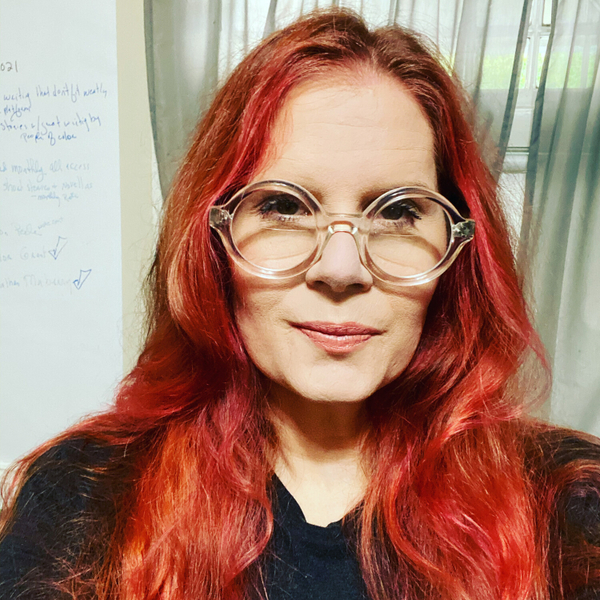 Lisa Diane Kastner was born and raised in Camden, NJ which was one of the most dangerous cities in America. In high school, she was a dancer and co-host on Dance Party USA, a syndicated television show on the USA Network. At the age of 20 she came home to find her house had burned down and she was suddenly homeless. She spent the next several years rebuilding by working and going to school full time to obtain her Bachelors, MBA, and MFA. While fulfilling an amazing corporate career in which she transformed organizations through technology and process, she began Running Wild, LLC which consists of Running Wild Press where they publish great stories with great writing that don't fit neatly in a box and RIZE where they publish great genre stories written by people of color and other underrepresented groups. Running Wild has been honored with two best of 2019 and two best of 2020 books according to Kirkus Reviews as well as several starred reviews and additional acclaim. Lisa was named to Yahoo Finance's Top 10 Entrepreneurs to Watch in 2021 and Nominated for FORBES NEXT 1000, a list of American self funded entrepreneurs who continue to strive during the challenging times of COVID.
CAREER INVINCIBILITY
Join host, Christine Perakis, bestselling author, speaker, attorney, and serial entrepreneur, as she and her guests share the stories and strategies that they've used to become "invincible" no matter what life throws at them!
We are all experiencing the reverberations from the most catastrophic pandemic in the last 100 years. And, for most, this isn't the first "Category 5-level" event they've endured. We will talk with successful entrepreneurs, senior leaders, and personal wellness experts who will share stories of the challenges they have encountered and the tools they use to become invincible in their lives and businesses in any weather. Find out how you, too, can shore up your business and your life so that you can come through these "storms" to reach clear skies and calm seas and thrive! Christine gets businesses from 0 to 8-Figures in record time, drawing from her experiences starting, growing and expanding 10 businesses on her own and with partners, and helping 100s of clients on 5 continents to do the same. Contact her at https://christineperakis.com
Everything You've Ever Heard About Generating Leads For Your Business Is WRONG! | BusinessBreakthroughPro.com by Christine Perakis, Esq.