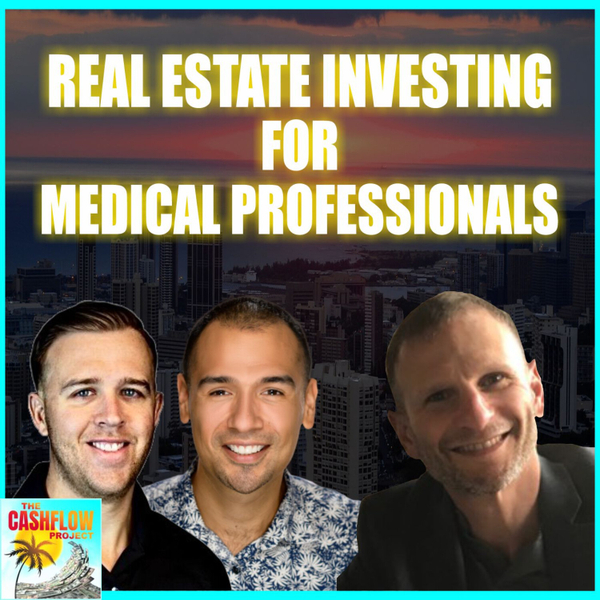 Join Steve Fierros and his co-host, Matt Callihan, as we chat with David Iglewicz about why you should invest in real estate now! David is the President of Prostoig Capital, helping and educating Dental and Medical Professionals on multifamily real estate. He has also been a practicing pediatric dentist since 2003 and is a passive investor since 2004. Learn from David who has survived and successfully gone through two major downturns in the market! He has a lot to share in this episode, stay tuned!
Get Excited and Inspired!
When you feel excited and nervous about pursuing something, this gives you more reason to dive into it! When you have that mission, goal, or your why that will serve as your motivation and inspiration, going through tough times will be easier. Start finding yours and take action! There are a lot of people that give up because their purpose is not strong enough to keep them resilient during their struggles. That is why it is also essential that we never stop trying to learn and building a better mindset. Regardless if you have become extremely successful, never forget those people who have helped you. Life is a continuous journey of learning and growing.
And for people who want to get into the real estate industry, David advises that the best time is to start now! Multifamily real estate can change your life for the better and help you achieve that freedom many people want to have. It can really provide you that peace and opportunity of having more time to spend with your loved ones! Trust your guts, listen to your emotions, find people who are trustworthy, and get into business with those you trust! Start overcoming your fears, get excited, and become inspired!
About David Iglewicz: 
Father of two inspiring children and excited to be married to college sweetheart for 20 years.
Board-certified Pediatric Dentist since 2003 and Multifamily real estate investor
Dentist and shareholder | Children's Dental Health | 10/2016-current
Currently, a practitioner 2-3 days a week and assist with onboarding of new doctors and train new assistants. Help to continue the active growth of CDH as it now spans into New Jersey, Delaware, and acquired a Residency program and will be forming a new Surgery Center. Assist current doctors in issues that may arise.
2018-Current
Started Investing in Multifamily. Learned as much as I could from the Agents and Brokers. Signed up for a wonderful coaching program for Real Estate with Rod Khleif and High Performance coaching with Faisal Ensuan. This inspired me to partner up with some of the best and brightest. Invested across the country in Multifamily as a Limited Partner to learn even more. Now as an active investor looking to close several deals in the next quarter. 
2019
Invested in over 865 doors in Dallas, Shreveport, Lexington, and Sarasota
Coached by the great Rod Khleif
2020
Joined the Multifamily Masters Meetup and hosting meetups monthly
Had three deals under contract Pre Covid#19
Part of JV team closing on deal in June 2020
Resources: 
·        Email: [email protected] 
·        Contact: (610) 609-1396 
·        Website: www.prostoig.com  
·        LinkedIn: https://www.linkedin.com/
Connect with Cashflow Project!
·        Website
·        LinkedIn
·        Youtube
·        Facebook
The Cashflow Project
This is for busy professionals who are looking for financial freedom through passive income, with a focus on cashflow assets in Multifamily Real Estate. We will be covering a variety of topics such as buying, managing, and selling real estate assets, specifically apartments.
To learn more about us, visit tricityequity.com