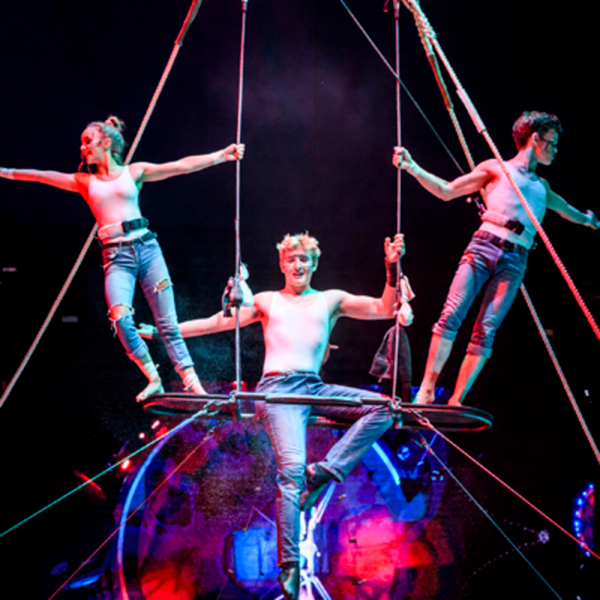 Jon Griggs has been involved with the circus his whole life doing everything from performance to management. He is now the Arena Safety & Facilities Manager and a coach at the CAC - keeping us safe and passing his knowledge on to the next generation. 18 year-old Tommy Johnson has been in the Sailor Circus program for 8 years and is one of Jon's students.
CIRCUS ART SPOTLIGHT
An overview of events and outreach going on at The Circus Arts Conservatory – performances, classes, outreach efforts, appearances around town.

Beth Graves has been the Marketing Manager at The CAC for almost 5 years. She received her Bachelor's Degree in advertising from The University of Florida and has over twenty years of experience working in the marketing departments for The Ringling Museum, SMR/Lakewood Ranch, Coldwell Banker, Premier Cruises and Beber Silverstein Advertising Agency.She has lived in the Sarasota/Bradenton area since 1998 and lives with her husband and 17-year-old son.