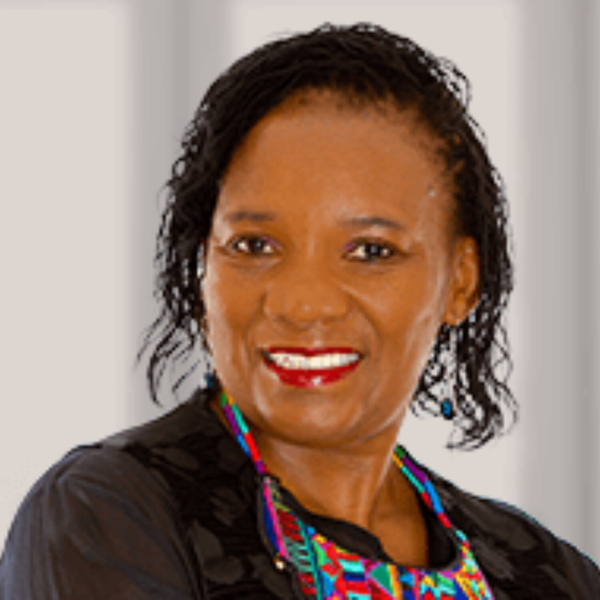 Coaching Uncaged
Exploring an Ubuntu Approach to Coaching: A Discussion with Nobantu Mpotulo, MCC
S10E6
54:29
August 17th 2021
In this thought-provoking episode of Coaching Uncaged Animas Centre Director Robert Stephenson is joined by Executive Coach, Organisational Development Specialist, and one of the very first African coaches to be awarded MCC credentialing Nobantu Mpotulo as they dive into the exploration of an Ubuntu approach to coaching.
Nobantu starts by sharing the story and winding journey that led her to becoming an executive coach in South Africa, offering snapshots of how the coaching landscape in Africa looks and feels, and the way that she works with her clients, sharing both the challenges and rewards of this work. 
Nobantu explains in detail what she means by an Ubuntu approach to coaching, sharing the translation 'I am because we are' to highlight that it's an approach that's really all about 'walking alongside your coachee arm in arm.' She talks about the heart-centred work of Ubuntu, being completely attuned to those you're working with and speaks to the importance of completely loving your coachee, even if you don't particularly like them!
Nobantu also shares a fascinating insight into her somatic work, and her love for the body, touching on how if we lean into the intelligence and feelings of the body, it can often offer us something different, or even more-informed than the mind, giving examples of how she brings this into her work in the coaching space. 
You can find out more about Nobantu and her work here: nobantucoaching.co.za
We really hope you enjoy this episode!
The Coaching Supervision Podcast - Theory and Practice Brought to Life
If you're a coach or coaching supervisor, this podcast is for you.
Combining short reflections on practice issues facing coaches and interviews with leading coaching supervisors, the podcast takes you on a journey in to the practice of coaching supervision.
As a coach, the podcast serves to develop your "internal supervisor" - that quiet voice that helps you make sense of your practice, notice in the moment and deepen your practice through positive self-questioning.
As a supervisor, the podcast will explore a wide range of supervision concepts and contexts that might enable new ways to work, point to resources and books to explore and examine how supervision shows up in different ways.
This is the world's first podcast dedicated to coaching supervision and the art of becoming a truly reflective coach.
We hope you enjoy the episodes.