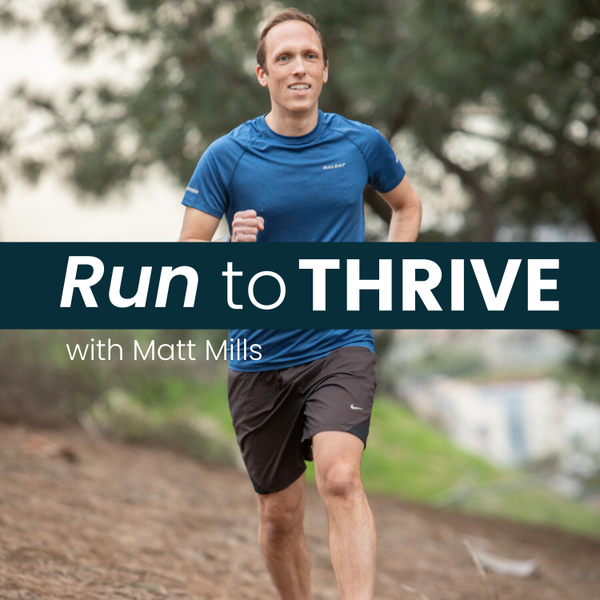 Run to Thrive
Building Your Brand and the Marathon of Entrepreneurship with Tiffany Neuman
E7
34:11
November 12th 2020
Like running a marathon, becoming a successful business owner and entrepreneur is no easy feat. It takes dedication, the right mindset, proper planning, and a strong will to keep you going through the ups and downs so you can cross the finish. Today I chat with Brand strategist and expert Tiffany Neuman, who shares a lot of great insight into what it takes to win the marathon of building a thriving career and business!
In this episode, you'll learn:
What entrepreneurs can learn from running marathons - how Tiffany successfully pivoted from a 15 year career in corporate to starting and growing her own branding business -  how running can help you build confidence and grow a stronger mindset as a business owner -  how your brand story and personal brand can help you and your business grow - the future of running technology. 
Connect with me on Instagram: https://instagram.com/coachingontherun
Get a free toolkit to jumpstart your running!: https://www.coachingontherun.com/ 
Connect with Tiffany:
https://tiffanyneuman.com/ 
https://www.facebook.com/tiffanyneumancreative/
https://www.instagram.com/tiffany_neuman_creative/
Run to Thrive
Run to Thrive is a show for anyone with a runner's spirit who is ready to live, lead and run with more energy, engagement and enjoyment in their everyday life.
Each episode provides insight, inspiration, and motivation from leaders, influencers, and everyday heroes who run to fuel their success in life and work so you can learn how to thrive on the run and beyond.
You'll discover how running can help you step into your greatest potential and develop a stronger body, clearer mind and deeper purpose in all areas of your life and work. Hosted by Matt Mills, professional coach and founder of Coaching on the Run.
For more information, visit www.mattcmills.com