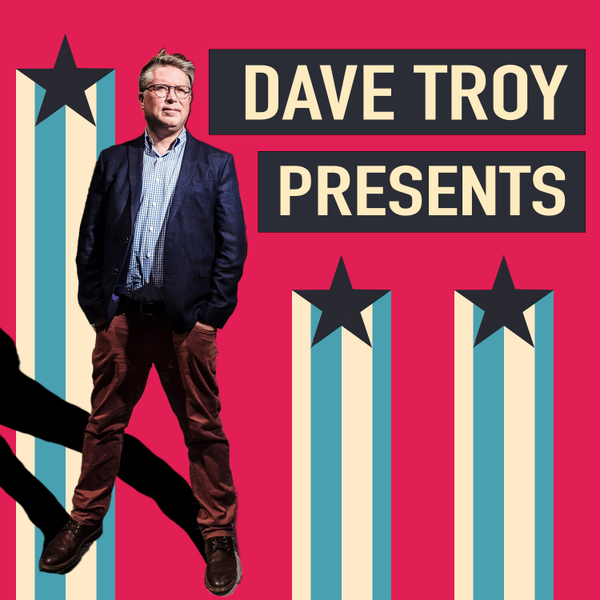 Dave Troy Presents
Understanding TESCREAL with Dr. Timnit Gebru and Émile Torres
S2E3
1:35:05
June 14th 2023
Everyone's talking about AI, how it will change the world, and even suggesting it might end humanity as we know it. Dave is joined by Dr. Timnit Gebru and Émile Torres, two prominent critics of AI doomerism, to cut through the noise, and look at where these ideas really came from, and offer suggestions on how we might look at these problems differently. And they also offer a picture of the darker side of these ideas and how they connect to Eugenics and other ideologies historically.
Together Émile and Timnit coined an acronym called TESCREAL, which stands for Transhumanism, Extropianism, Singularitarianism, Cosmism, Rationalism, Effective Altruism, and Longtermism — and yeah, that's a lot of -isms. But it ties into other topics that we have covered in this series, including Russian Cosmism and Longtermism.
Dr. Gebru came to prominence in 2020 after she was fired from Google for speaking up about the company's lack of ethical guardrails in its AI development work. Émile Torres studies existential risk and has been a critic of the "longtermist" movement for several years. Dave last spoke with them last year in Season 1, Episode 23.
Here are some relevant articles from Timnit and Émile.
On the Dangers of Stochastic Parrots: Can Language Models Be Too Big? (Bender, Gebru, McMillan-Major, Schmitchell)
https://dl.acm.org/doi/10.1145/3442188.3445922
The Acronym Behind Our Wildest AI Dreams and Nightmares
https://www.truthdig.com/articles/the-acronym-behind-our-wildest-ai-dreams-and-nightmares/
Longtermism and Eugenics: A Primer, by Émile Torres
https://www.truthdig.com/articles/longtermism-and-eugenics-a-primer/
The Wide Angle: Understanding TESCREAL — the Weird Ideologies Behind Silicon Valley's Rightward Turn, by Dave Troy
https://washingtonspectator.org/understanding-tescreal-silicon-valleys-rightward-turn/
Google Researcher Says She Was Fired Over Paper Highlighting Bias in A.I. (New York Times; Cade Metz, Daisuke Wakabayashi)
https://www.nytimes.com/2020/12/03/technology/google-researcher-timnit-gebru.html
Keywords: existential risk, artificial intelligence, TESCREAL, Yudkowsky, Sam Altman, Elon Musk, Peter Diamandis, Ray Kurzweil, Timnit Gebru, Émile Torres, Gary Marcus, OpenAI, Google, doomerism.
Dave Troy Presents
Dave Troy is a technologist, historian, and researcher who has studied disinformation and extremism online since the earliest days of the internet.