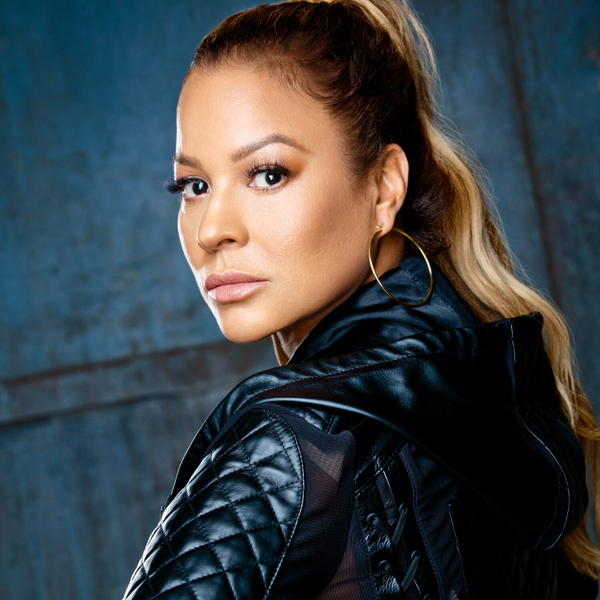 DIGITAL MOGUL
Crystal Sierra talks creating new boundaries in Hollywood and living her truth in 2021
S1E105
31:57
February 17th 2021
Born in Baltimore Maryland, Crystal Sierra "known as The Queen of Latin Hip-Hop, is a powerful singer, songwriter, stunning actress and music producer.
Crystal Sierra (half Black and Colombian) graduated from Baltimore School for the Arts where she was classically trained. She studied theory, opera music, vocal technique and ear training. There, she became friends with Tupac Shakur and a host of other talented artist that have made successful careers in entertainment. Wanting to study more genres and absorb all that entertainment had to offer, Crystal obtained a scholarship from Berklee College of Music where she studied jazz, performance for the stage and joined a Salsa bands singing throughout Boston.
Crystal left Berklee when Tupac Shakur suggested that Los Angeles was the place to be and that he was having much success. She packed her bags, took her then infant baby and off she moved to Los Angeles in pursuit of that Hollywood Dream. Shortly thereafter, Crystal began recording and working with producers on her demo to obtain a major record deal. As a single parent, she juggled the life of being a mom, working as a manicurist and doing any side jobs she could to make ends meet. Within a short time, she attracted the attention of casting director Robi Reed while recording her demo in the studio. Robi was casting for the movie "Poetic Justice" and felt that Crystal should audition for the role of "Angel" in John Singleton's movie. After several auditions, Crystal made the cut.
She then discovered that her co-star was no other than her high school friend.-Tupac Shakur. She starred in "Poetic Justice" side by side with Janet Jackson & Regina King. Crystal Sierra went on to study in several acting classes to include Ivanna Chubbuck Advanced Scene Study classes and continued to embark upon pursing acting along with her hopes of getting signed to a major record label.
Crystal Sierras; singing career included being signed to The Aftermath in which she joined a female group called "Hands-On" and co-wrote "Got Me Open" on Dr. Dre's label. The compilation release was a success and went PLATINUM!!!
"THE QUEEN OF LATIN HIP-HOP" also signed a 3-Million-dollar deal on her second major record label with Virgin Records where she released her single "Playa No More" off of her "Morena" album while still acting in various television shows and stage plays. "Morena" was produced by Dark Child Ent., Swizz Beats, The Terror Squad and Enrique Iglesias's producer Kike Santander. Crystal co-wrote most of the album. She has open for Jay-Z in Miami's football arena, shared the stage with Musiq Soul Child, K Michelle, recently co-wrote and sang with Dr. Dre, Focus, Ray-J and a host of other Grammy award winning engineers, songwriters and producers. She will be releasing songs in 2021.
AWARDS- Best Supporting Actress for "Everything That Glitters" (2019) on UMC
Current Television Show- "A House Divided"- (2021) on UMC
DIGITAL MOGUL
The Digital Mogul Podcast platform broadcasts ultra-dynamic CEO's of powerful online brands. The Digital Mogul Podcast illuminates the most critical ingredients of success from the minds of game-changing entrepreneurs. Their path to greatness unlocks the next generation of millennial business leaders. 
Learn More @ https://resultsandnohype.com/