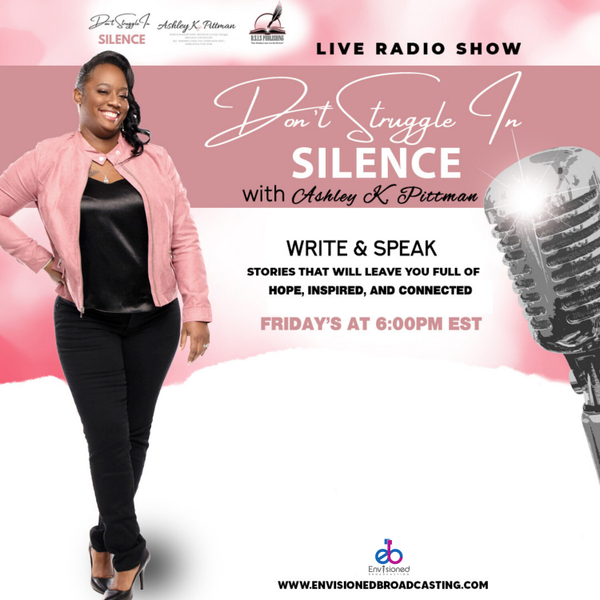 Don't Struggle In Silence with Ashley K. Pittman
Created by Don't Struggle In Silence with Ashley K. Pittman • 14 episodes
Don't Struggle In Silence with Ashley K. Pittman
Don't Struggle in Silence is a podcast that is an incredible addition to her mission and her first book "I Can Breathe Again" to empowering others to not feel alone after tragedy. Ashley lost her son and daughter Aree'a and Will junior shortly after birth.
Ashley now has 3 incredible boys but she  had to go through a lot of pain and a graceful healing process to get to where she is now. Ashley used writing as a tool to release her heartache and pain to heal from crippling grief, depression and anxiety and now encourages others to write and speak their story to start their healing process.
It is critical to release your emotions to start healing open wounds and give your story a voice. It is extraordinary power in sharing your story because someone could be on the brink of giving up and your story brings them light and HOPE. Always remember that everyone is assigned to someone for a reason.