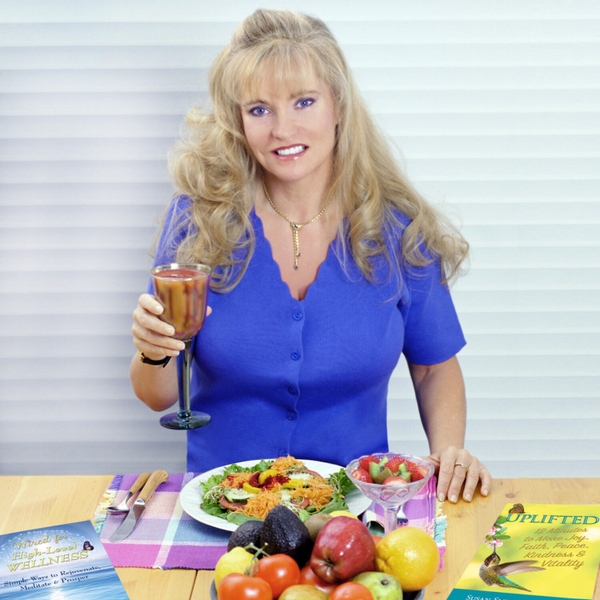 SUSAN SMITH JONES, Ph.D, a Holistic Health Expert from California, and the author of multiple books that have gained her an international following, speaking engagements, and more, will join us to discuss "Susan's 33 Sure-Fire Tips to Living a Healthy, Happy & Fulfilled Life: Simple Ways to Enjoy the Journey".
FROM HER WEBSITE:
"As a Behavioral & Transformational Specialist and Holistic Health Expert, Dr. Susan helps people lose weight and get fit, heal their bodies, create success, and live their dreams. And as a much sought-after motivational speaker, wellness consultant, talk show guest, and holistic lifestyle coach extraordinaire, Susan travels throughout the U.S. and internationally working with Fortune 500 companies; community, spiritual, and women's groups; corporations and businesses; and with families and special individual clients.
Susan shares her wealth of knowledge and expertise on how to live successfully and create your best life in body, mind, and spirit. A guest on 3,000+ radio and TV shows, Susan always motivates and inspires the audiences. She's also written over 2,500 articles published in magazines and journals worldwide on all aspects of holistic health. Susan is the author of several popular audio programs and 33 books. Her books and audio programs have a worldwide following.
With 30 years at the University of California, Los Angeles (UCLA), teaching students, staff, and faculty how to be healthy and fit, Susan has established herself as one of the world's foremost experts on diet and nutrition, high level wellness, natural remedies, balanced living, and human potential. She is the author of 33 books and over 2,500 magazine articles on these topics. Selected as one of 10 Healthy American Fitness Leaders by the President's Council on Physical Fitness & Sports, Susan teaches that the body is designed to be self-repairing, self-renewing, and self-sustaining and that the power to live a radiantly healthy life is within everyone's grasp."
UPLIFTED: 12 MINUTES TO MORE JOAY, FAITH, PEACE, KINDNESS & VITALITY
INVEST IN YOURSELF WITH EXERCISE
Dr. Paul's Family Talk
Join Paul to hear his LIVE RADIO SHOW banter with Al, his cast of characters, LIVE singing Segments, humor, sports, news and information, his outlook on life, and the terrific interviews with experts from all areas of life - all power packed into a two-hour show on:
Wednesdays at 11:00 am ET!
Please visit our webpage at: https://www.impactradiousa.com/dr-paul1.html
Our email address is: [email protected]