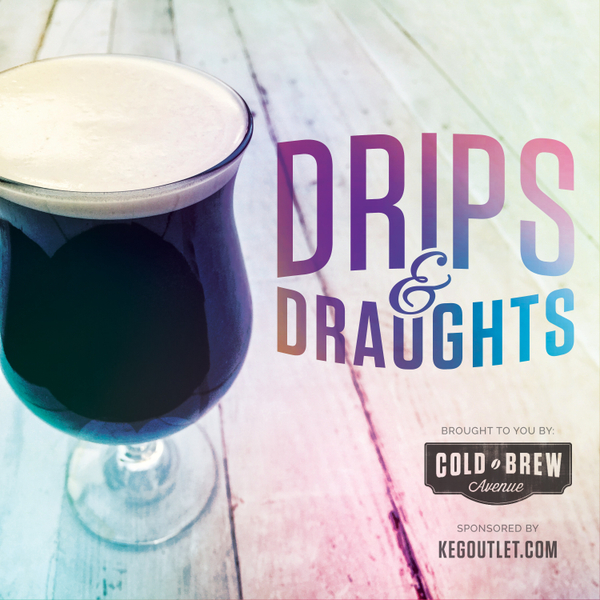 In today's episode, we've got a quick overview/review/testimonial of the Brew Bomb cold brew system. Since announcing the Brew Bomb, there has been quite a few questions about how the system works, how it brews, how it filters, cup quality and more, so we've got a quick interview/testimonial with Heather Perry from Klatch Coffee about […]
The post Brew Bomb Review & Testimonials; Death Wish Coffee Nitro Recall appeared first on Drips & Draughts.
Drips & Draughts: The Cold Brew Coffee and Craft Beverage Podcast
Discussing how to make craft beverages such as cold brew coffee, nitro coffee, homebrew beer, kombucha, tea, soda, sparkling water and more in small and large batches and how to best serve them on draft.
Join us on the Drips & Draughts podcast as we interview industry leaders in the craft beverage space and talk about everything from coming up with new and innovative beverage ideas to how to best serve a beverage on draft.
Support Us
Become a Patron