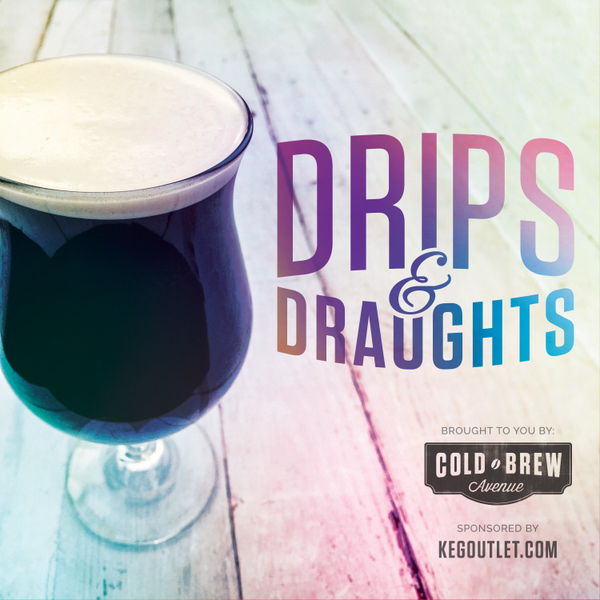 In this episode, host Brendan Hanson is joined by 2-time U.S. Barista Champion Heather Perry and 2-time Brewers Champion Todd Goldsworthy from Klatch Coffee Company to discuss the award winning Klatch cold brew that took home 1st place in the 2016 Anaheim Coffee Fest America's Best Cold Brew Competition. Subscribe: iTunes | Google Play Music | […]
The post Cold Brew with Heather Perry and Todd Goldsworthy from Klatch Coffee appeared first on Drips & Draughts.
Drips & Draughts: The Cold Brew Coffee and Craft Beverage Podcast
Discussing how to make craft beverages such as cold brew coffee, nitro coffee, homebrew beer, kombucha, tea, soda, sparkling water and more in small and large batches and how to best serve them on draft.
Join us on the Drips & Draughts podcast as we interview industry leaders in the craft beverage space and talk about everything from coming up with new and innovative beverage ideas to how to best serve a beverage on draft.
Support Us
Become a Patron