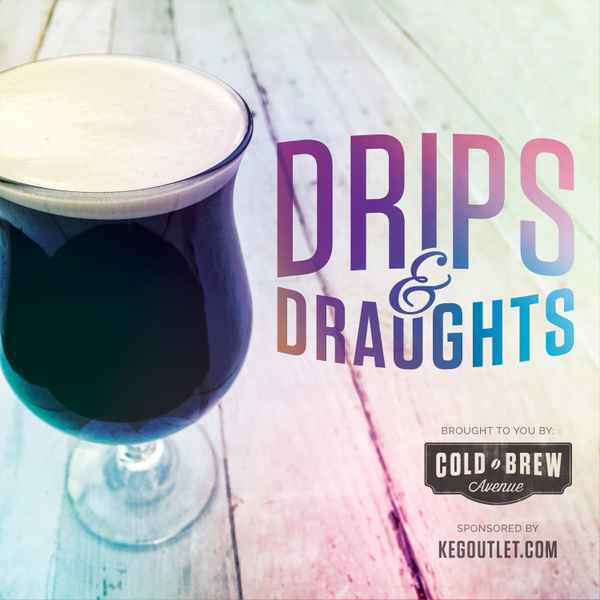 Our discussion with Ballast Point Long Beach GM Tim Hass continues and we dive a little bit further into trends in the craft beverage industry as well as the craft coffee industry. We discuss the shift toward RTD beverages amongst other things. Subscribe: iTunes | Google Play Music | Stitcher | Spotify Highlights & Takeaways   […]
The post RTD & Craft Beverage Industry – Continued Discussion with Ballast Point GM appeared first on Drips & Draughts.
Drips & Draughts: The Cold Brew Coffee and Craft Beverage Podcast
Discussing how to make craft beverages such as cold brew coffee, nitro coffee, homebrew beer, kombucha, tea, soda, sparkling water and more in small and large batches and how to best serve them on draft.
Join us on the Drips & Draughts podcast as we interview industry leaders in the craft beverage space and talk about everything from coming up with new and innovative beverage ideas to how to best serve a beverage on draft.
Support Us
Become a Patron