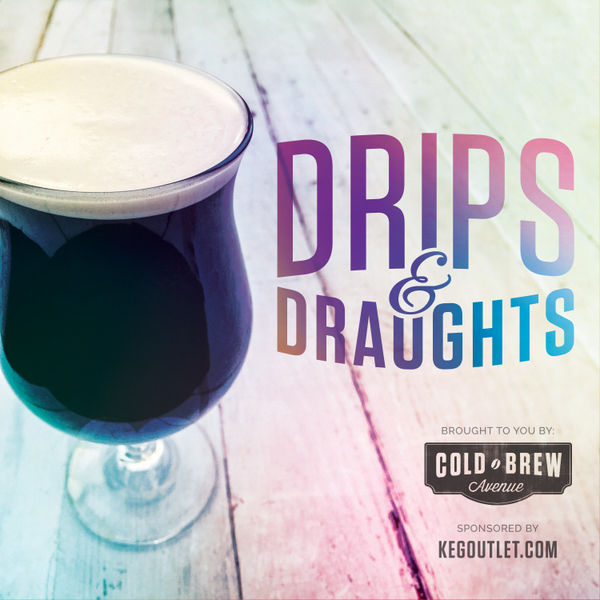 We're joined by Cary's brother-in-law who got Cary into homebrewing. Rick joins us to talk about healthy eating, MCT coffee and living a healthy, active, outdoor lifestyle. In the process, we share a few beers and have a few laughs about the tipping point with overusing MCT oil. Subscribe: iTunes | Google Play Music | Stitcher | […]
The post The Ricky Show – Cold Brew, Healthy Eating, Active Living… and Beers appeared first on Drips & Draughts.
Drips & Draughts: The Cold Brew Coffee and Craft Beverage Podcast
Discussing how to make craft beverages such as cold brew coffee, nitro coffee, homebrew beer, kombucha, tea, soda, sparkling water and more in small and large batches and how to best serve them on draft.
Join us on the Drips & Draughts podcast as we interview industry leaders in the craft beverage space and talk about everything from coming up with new and innovative beverage ideas to how to best serve a beverage on draft.
Support Us
Become a Patron