Driving Brand Growth
The Secret Ingredient to Overcoming Your Doubters with Kara Goldin
S1E11
42:07
March 30th 2021
What happens when your brand isn't just about sales and revenue?
What if you made decisions based on a strong belief system and an aspiration for a healthier life for the consumer?
Kara Goldin, Founder and CEO of Hint, Inc. (Where my hint water fans at?), strongly believes in this approach.
That's why she aims to help her consumers make healthier choices.
In this episode of Driving Brand Growth, Kara proves that anything is possible with a lot of curiosity and a bit of courage.
Her career started at Time magazine and CNN. She then went on to become the youngest VP of America Online.
After having 3 children, Kara started to pay more attention to her family's health. She became interested in the ingredients of the products they were consuming. Kara suddenly realized that not everything is as it seems.
If you want an insider's perspective into the food and beverage industry, join us for this episode, it's a great one!
We cover:
🍋 Why we'd all fail a vocabulary exam when answering: "Is Vitamin Water healthy for you"?
🍋 A condition that 40 - 45% of the population have due to unhealthy habits.
🍋 The food brands leading retail space wars to get their products in front of audiences. Do we actually have a choice when shopping?
🍋 How to get your third-party data back from Amazon? And how to overcome your doubters!
And for more on what it means to be an entrepreneur in the ever-changing landscape, grab a bottle of Hint and tune in to the latest episode!
If you want to find out more about Kara's journey, check out her book: "Undaunted: Overcoming Doubts and Doubters".
❗ http://www.drinkhint.com/LemonadePod
Can't get enough of Driving Brand Growth? Check out the rest of our social media channels:
🍋 Trevor Dudeck's LinkedIn profile: https://www.linkedin.com/in/trevordudeck/
🍋 Lemonade's LinkedIn page: https://www.linkedin.com/company/lemonadetheagency/
🍋 Lemonade's Instagram profile: https://www.instagram.com/lemonadecreates/
🍋 Lemonade's Facebook page: https://www.facebook.com/lemonadecreates
🍋 Lemonade's Twitter account: https://twitter.com/lemonadecreates
Driving Brand Growth
Nobody has time for bland marketing.
It needs to be energizing and refreshing. 
Just like a glass of Lemonade on a hot summer night.
Welcome to our new podcast Driving Brand Growth. It's the second offering from our popular Insights Series on the Lemonade Originals YouTube channel.
Driving Brand Growth is a place where:
Savvy marketers come to find stories.
Advertising veterans share their experiences.
And gurus and beginners alike can share a laugh or two.
As a team with a love for Storytelling, Content, and Marketing Strategy, we invite fellow professionals from across the industry to join us on the show to share their wisdom and their passion for the work we do.
Grab an episode on the go to learn about upcoming trends and tactics. These will help broaden your mindset, and grow your brand. 
All you have to do is hit play.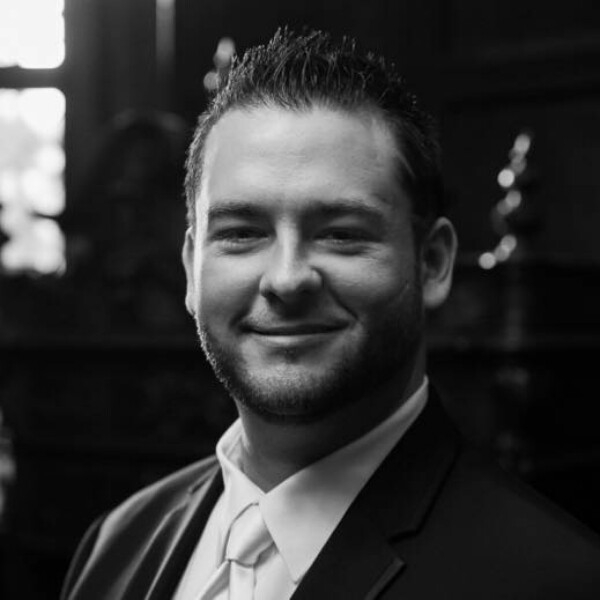 As a savvy marketer, you know that your competitors invest heavily in content marketing.
And, not just because it makes them look good or feel good ;).
They do it because content marketing is 62% less expensive than outbound while generating 200% more leads. (Source: Content Marketing Institute)
Content is uniquely effective, but it can be overwhelming. Believe me, I know.
I've had to hone new content marketing skills, study an emerging platform and curate booming influencers on a daily basis.
If you're not a marketing agency or a creative shop, trying to keep up gets discouraging. Even Google outsources.
Most companies' Content Team consists of just a few Creatives. Better than nothing, but unscalable. Don't fall for the "in-house content trap".
Lemonade helps you scale by increasing your creative and marketing bandwidth.
You have to go the extra mile.
That's why I insist on strategy and discovery consultations before any engagement and why I swim laps at 6 AM every morning. Apart from my family, nothing fuels me like telling a good story and delivering results that impact brand and business goals.
Many agencies can talk shop but fail to deliver meaningful results and engagement.
To stay focused on your bottom line, Lemonade has built a process to measure, analyze, and guarantee results.
In 2019, you need a content strategy that includes:
- Awe-inspiring videos, pictures, and design
- A distribution and performance strategy
- Community building
We provide that, and so much more.