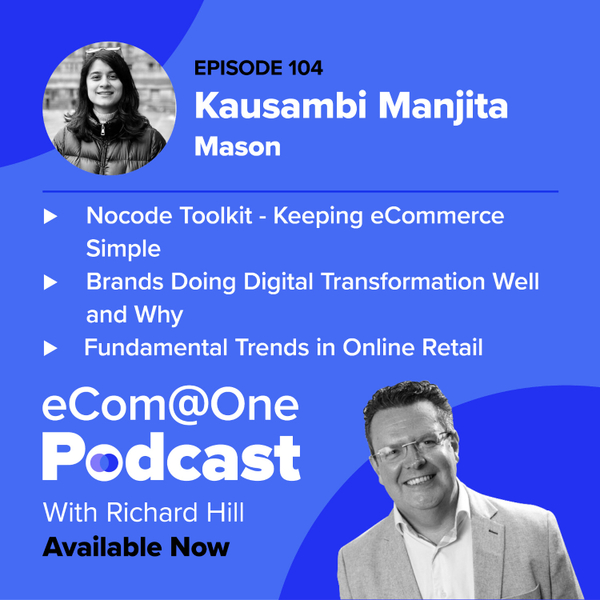 Kausambi Manjita is the Co-Founder of Mason, a nocode automation engine. It connects data, designs and channels so you can run your product launches, sales and discounts, inventory updates, customer reviews, in-app help, and in-funnel sales on auto pilot.
In this podcast, Kaus shares which brands are doing digital transformation well and why, the nocode toolkit and the future of retail. She discusses WHY Mason exists and how she found her passion for the world of eCommerce. 
If you are focusing on sustainability, you are doing something right. Kaus shares how eCommerce companies can get heard above their competitors in a competitive online marketplace and how keeping it simple will help you stand the test of time.
Unfiltered conversations with eCommerce owners, industry experts and more...
Our podcast is raw, honest and damn right insightful, as we chat to some of the best minds in eCommerce.
Welcome to the [email protected] Podcast.
Hello there,
So, you are a passionate eCommerce enthusiast just like us?
Richard Hill, our CEO, interviews guests from a wide range of eCommerce related industries. On this weekly podcast, we interview store owners, marketers and those on the frontline of online retailing.
Listen to their career stories, their tips for success and the challenges that they have faced in eCommerce. Each episode will have its own personal spin from, motivation, leadership to strategy. 
Don't get FOMO. Subscribe now!