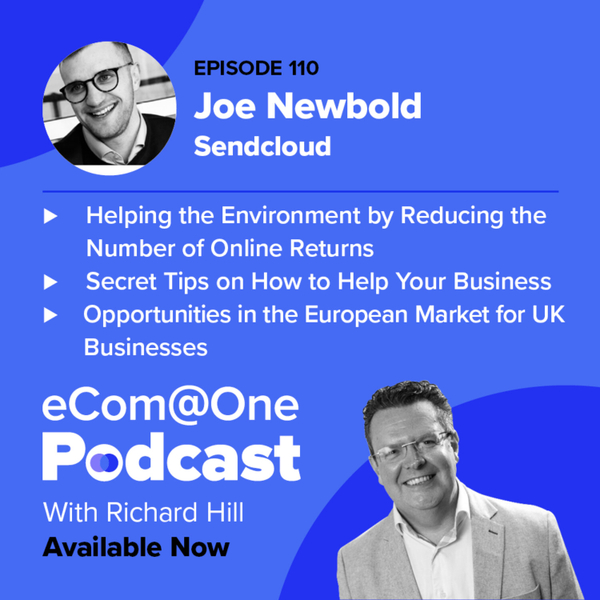 Joe Newbold is the Team Lead Enterprise at Sendcloud, Europe's number 1 shipping platform that supports 25,000 merchants to deliver a seamless shopping experience for their customers. Sendcloud works with thousands of retailers to make national and international delivery so much easier.
In this episode, Joe talks about his experience working in Shanghai and what it taught him about their amazing culture. He discloses the ever-growing opportunities in the European market, the current challenges retailers face when selling internationally and how to overcome them.
He shares his views on the large costs for shipping and returns that a business can face and the impacts of this on our environment. With an expanding global concern for sustainability, are our online shopping habits hindering the progress on this issue? 
Listen to find out how to avoid high shipping costs, improve the return experience and overcome  issues with custom fees. Joe gives us his secret tips to reaching your business goals and where he sees the world of eCommerce in 12 months time.
You don't want to miss this one! 
Unfiltered conversations with eCommerce owners, industry experts and more...
Our podcast is raw, honest and damn right insightful, as we chat to some of the best minds in eCommerce.
Welcome to the [email protected] Podcast.
Hello there,
So, you are a passionate eCommerce enthusiast just like us?
Richard Hill, our CEO, interviews guests from a wide range of eCommerce related industries. On this weekly podcast, we interview store owners, marketers and those on the frontline of online retailing.
Listen to their career stories, their tips for success and the challenges that they have faced in eCommerce. Each episode will have its own personal spin from, motivation, leadership to strategy. 
Don't get FOMO. Subscribe now!