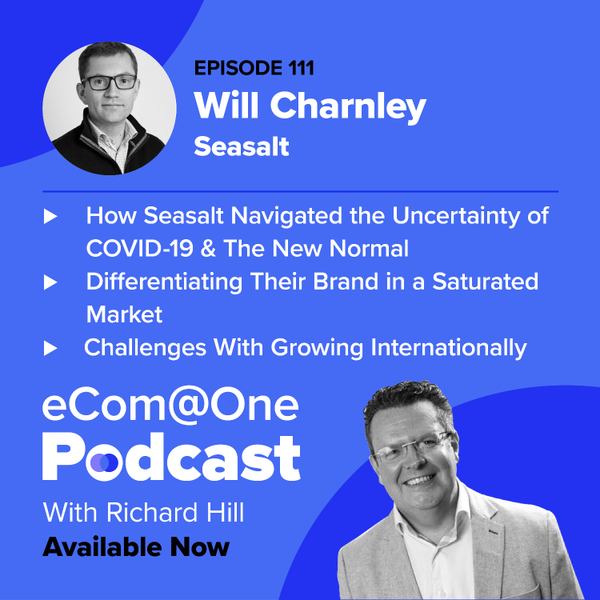 Will Charnley is the Former Chief Sales Officer at Seasalt, a Cornish Clothing company with over 65 brick-and-mortar stores. After going through a digital transformation journey, Seasalt is on track to hit £100m in sales, largely due to its partnerships with M&S, Zalando, Next and Amazon US.
Prior to joining Seasalt, Will headed up Strategy at Greene King, the UK's largest pub company. Before that, he spent his career at John Lewis in a variety of operational, strategic and transformation roles.
In this podcast, Will shares how Seasalt navigated the uncertainty of COVID-19 when they had to close all of their well loved stores. He discloses the three key differentiating factors that make Seasalt highly successful in a hugely competitive fashion market. 
Find out why Seasalt is closing down a few of their stores and opening others. Will discusses the challenges that Seasalt is facing when growing internationally and what's next for this retailer. 
Listen to this podcast to hear how this family-owned Cornish company stays true to who they are to build long-lasting relationships with their loyal customers.
Unfiltered conversations with eCommerce owners, industry experts and more...
Our podcast is raw, honest and damn right insightful, as we chat to some of the best minds in eCommerce.
Welcome to the [email protected] Podcast.
Hello there,
So, you are a passionate eCommerce enthusiast just like us?
Richard Hill, our CEO, interviews guests from a wide range of eCommerce related industries. On this weekly podcast, we interview store owners, marketers and those on the frontline of online retailing.
Listen to their career stories, their tips for success and the challenges that they have faced in eCommerce. Each episode will have its own personal spin from, motivation, leadership to strategy. 
Don't get FOMO. Subscribe now!