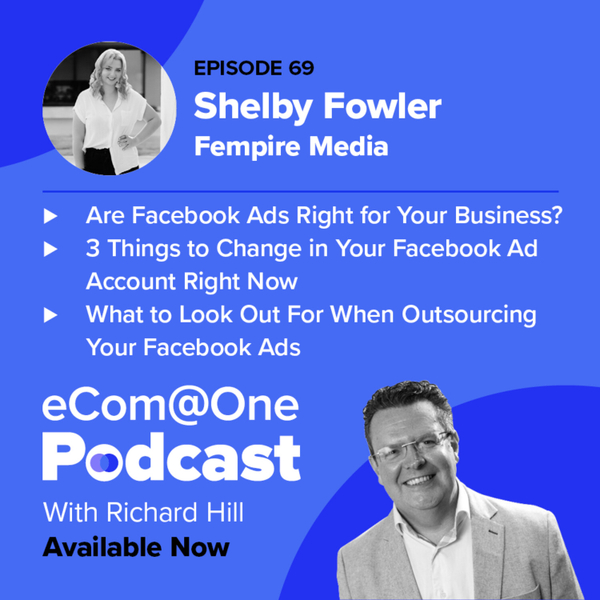 Shelby is the CEO of Fempire Media and Founder of Fempire Ads Academy. She previously ran a social media company which in time sparked her passion for empowering and educating other female entrepreneurs, and now helps teach Coaches, Course Creators and Service Providers how to scale their businesses with Facebook and Instagram Ads. 
In this episode, we discuss how to decide whether running Facebook Ads is the right decision for your business and how when used correctly they can do work wonders for growing your sales. We talk about remarketing and prospecting campaigns and how to split your Ad budget between the two to get the best results, as well as the metrics you need to be paying attention to in order to gauge whether your Ads are working as well as they could be. 
Shelby uncovers 3 common mistakes people make in their Ad accounts and shares exactly how you can correct them right now, as well as sharing things you can change on your website that could be hindering your ability to convert. And with constant changes happening in the Facebook Ads interface, Shelby shares her favourite training courses and resources to keep on top of all the updates. 
Whether you're debating getting started with Facebook Ads, or you're already in there and want to find ways to improve your strategy, then this is the episode for you. 
Unfiltered conversations with eCommerce owners, industry experts and more...
Our podcast is raw, honest and damn right insightful, as we chat to some of the best minds in eCommerce.
Welcome to the [email protected] Podcast.
Hello there,
So, you are a passionate eCommerce enthusiast just like us?
Richard Hill, our CEO, interviews guests from a wide range of eCommerce related industries. On this weekly podcast, we interview store owners, marketers and those on the frontline of online retailing.
Listen to their career stories, their tips for success and the challenges that they have faced in eCommerce. Each episode will have its own personal spin from, motivation, leadership to strategy. 
Don't get FOMO. Subscribe now!