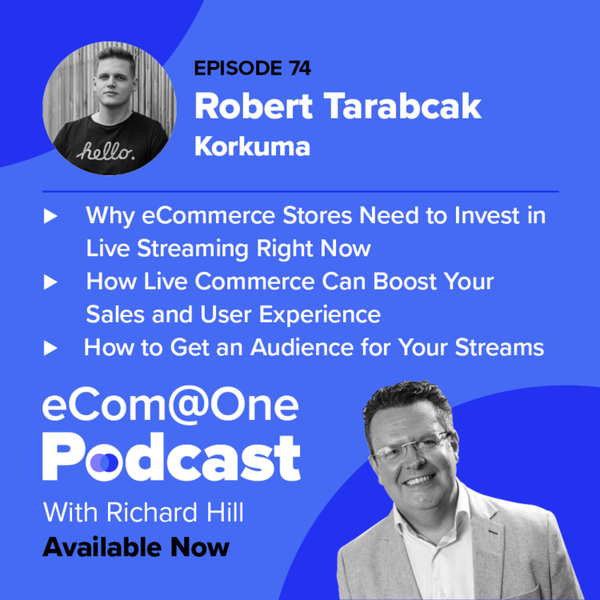 Robert is the CEO and Founder of Prague-based eCommerce live streaming company, Korkuma. He came up with the idea for Korkuma last year when businesses were struggling with the second wave of the pandemic and wanted to come up with a solution that blurred the line between offline and online shopping. His answer was live streaming - and with extremely successful results from his Beta testing, he's raring to make Korkuma live to the world so that eCommerce stores like yours can start reaping the benefits.
In this episode, Robert discusses exactly how live streaming works for eCommerce businesses and how you can seamlessly incorporate it into your sales strategy. He busts some of the fears that businesses have when it comes to live streaming, such as not having a big enough budget to make live streaming successful, or not having the technical experience to pull it off. Robert also talks about how live streaming can work for specific industries and how easy it is to get started.
Want to get a step ahead of your competitors? Well it's time to throw your customers into a whole new experience with live streaming. Get listening to find out how you can get started!
Unfiltered conversations with eCommerce owners, industry experts and more...
Our podcast is raw, honest and damn right insightful, as we chat to some of the best minds in eCommerce.
Welcome to the [email protected] Podcast.
Hello there,
So, you are a passionate eCommerce enthusiast just like us?
Richard Hill, our CEO, interviews guests from a wide range of eCommerce related industries. On this weekly podcast, we interview store owners, marketers and those on the frontline of online retailing.
Listen to their career stories, their tips for success and the challenges that they have faced in eCommerce. Each episode will have its own personal spin from, motivation, leadership to strategy. 
Don't get FOMO. Subscribe now!