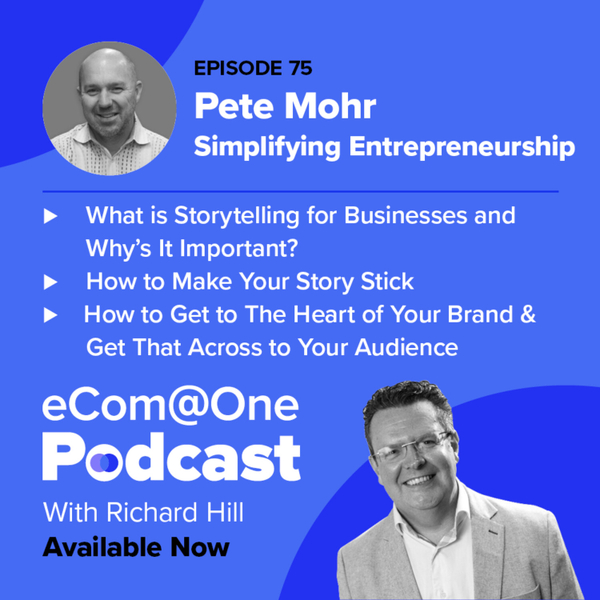 Pete is a business coach and speaker, working with business owners, entrepreneurs and store owners to help them stay accountable and to achieve entrepreneurial success. 
In this week's episode, Pete talks all about storytelling in a business context, why it's so important for brands to get to the heart of their story and his framework for nailing this. He also explains how he works with clients to get their story to stick, and shares his top tips for when you're struggling to get your audience to resonate with your brand. 
Pete explains some of the mistakes businesses make when it comes to storytelling and how to overcome them, the most common being not being clear enough with what you want your target audience to do, as well as overcomplicating your language. 
Join us on this episode as Pete shares some of his favourite resources for building your brand's story and explains exactly how this can help your business grow. 
Unfiltered conversations with eCommerce owners, industry experts and more...
Our podcast is raw, honest and damn right insightful, as we chat to some of the best minds in eCommerce.
Welcome to the [email protected] Podcast.
Hello there,
So, you are a passionate eCommerce enthusiast just like us?
Richard Hill, our CEO, interviews guests from a wide range of eCommerce related industries. On this weekly podcast, we interview store owners, marketers and those on the frontline of online retailing.
Listen to their career stories, their tips for success and the challenges that they have faced in eCommerce. Each episode will have its own personal spin from, motivation, leadership to strategy. 
Don't get FOMO. Subscribe now!