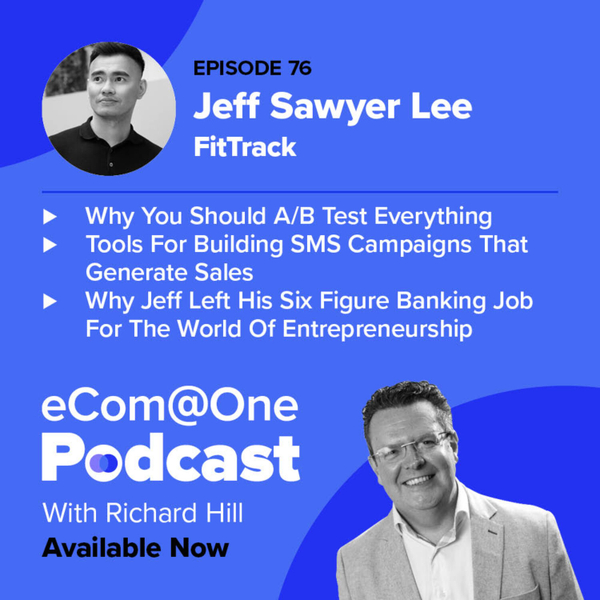 Jeff Sawyer Lee is the Co-Founder of FitTrack, a modern health management ecosystem. From the outside looking in, Jeff had a dream career. However, his six-figure banking job left him feeling unfulfilled so he decided to enter the world of entrepreneurship to find more purpose in his life. 
In this episode, he shares how he scaled his business without focusing his budget on brand marketing. He shares FitTrack's mission and how he bounced back from failure. He discloses his secret for growth and why you need to A/B test everything to understand your customer.
Find out how Jeff creates SMS campaigns that sell more products than email marketing, with a staggering 65% open rate. He discusses the power of personalisation and how to truly delight your customers.
Jeff shares his positive outlook and how a growth mindset is pivotal for success in the fitness industry. This podcast is full of advice and implementable tips to make your business more customer-focused. Listen now! 
Unfiltered conversations with eCommerce owners, industry experts and more...
Our podcast is raw, honest and damn right insightful, as we chat to some of the best minds in eCommerce.
Welcome to the [email protected] Podcast.
Hello there,
So, you are a passionate eCommerce enthusiast just like us?
Richard Hill, our CEO, interviews guests from a wide range of eCommerce related industries. On this weekly podcast, we interview store owners, marketers and those on the frontline of online retailing.
Listen to their career stories, their tips for success and the challenges that they have faced in eCommerce. Each episode will have its own personal spin from, motivation, leadership to strategy. 
Don't get FOMO. Subscribe now!