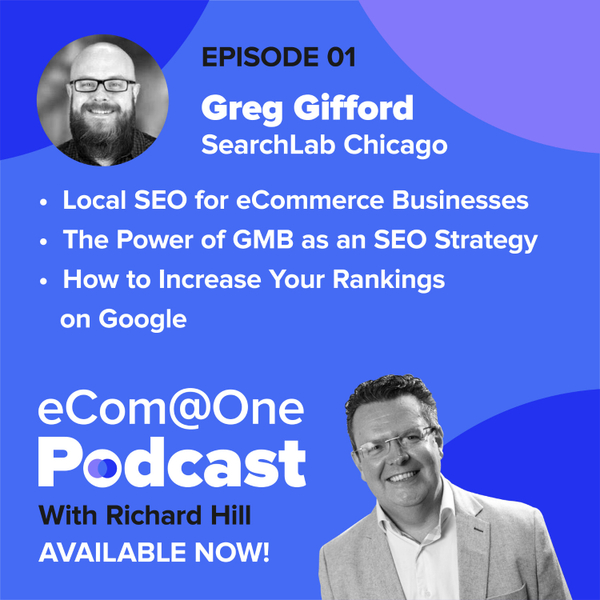 Greg Gifford is a worldwide Local SEO expert based in Texas. He is the Vice president at Search Lab, a Local SEO Agency in Chicago.
He is an avid SEO speaker, delivering workshops across the world and is a regular face on every SEO specialists tool list, SEM Rush. 
He has a strong passion for Local Search Optimisation, Email Marketing and Web Analytics. 
He talks about how eCommerce businesses can use SEO to grow their business, the most important ranking factors for Google and strategies you can implement in your business. 
Find out the tips and tricks to transform your Google My Business Page and appear on the first page of Google.
Unfiltered conversations with eCommerce owners, industry experts and more...
Our podcast is raw, honest and damn right insightful, as we chat to some of the best minds in eCommerce.
Welcome to the [email protected] Podcast.
Hello there,
So, you are a passionate eCommerce enthusiast just like us?
Richard Hill, our CEO, interviews guests from a wide range of eCommerce related industries. On this weekly podcast, we interview store owners, marketers and those on the frontline of online retailing.
Listen to their career stories, their tips for success and the challenges that they have faced in eCommerce. Each episode will have its own personal spin from, motivation, leadership to strategy. 
Don't get FOMO. Subscribe now!