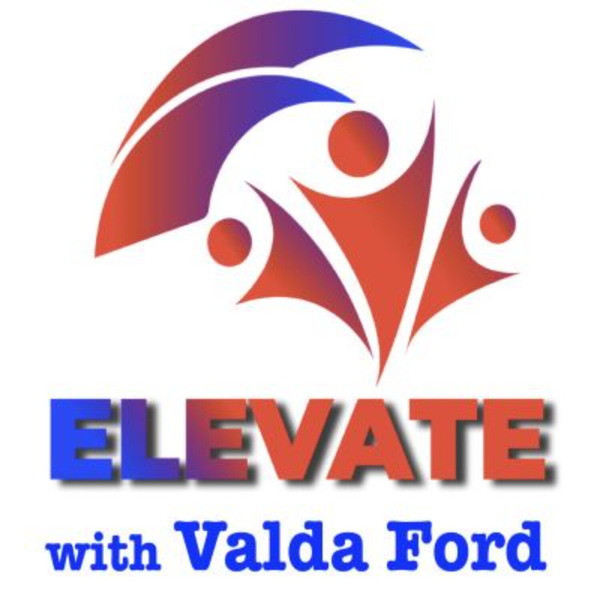 ELEVATE --- Valda Ford
"Own Your Motivation: 3 Keys to Getting Started Instead of Procrastinating!"
E44
26:53
September 27th 2021
GUEST: Jean Moroney, President of Thinking Directions
Jean Moroney teaches managers and other professionals how to use targeted thinking to solve problems faster, make better decisions, and get projects finished. They use her tactics to be smarter about achieving their goals.
She started her career as an engineer, graduating from MIT with Bachelor's and Master's degrees in Electrical Engineering in 1985 & 1986. She quickly found her strength in working as a systems engineer and program manager. By the time she was 25, she was leading a $1.2 million dollar program, which provided the wavefront sensor for the first successful field experiment in laser guidestar adaptive optics at the Starfire Optical Range (1988-1989).
She took time off from work to earn a Masters Degree in Psychology from Carnegie Mellon University (1994) and to complete a graduate training program in philosophy focusing on the theory of knowledge and logical analysis at the Objectivist Graduate Center of the Ayn Rand Institute (1996).
ELEVATE --- Valda Ford & Rochelle Rice
Valda Ford and Rochelle Rice team up to bring you ELEVATE: Practical Content That Inspires! With a combined 50+ years in women's health, education and empowerment, this vibrant duo is committed to elevating the next generation of women in leadership. Each show features experts from the fields of body, mind and spirit to include psychology, finances and the freedom to be the full expression of yourself as you grow in leadership.
Valda has a Master of Public Health from the University of North Carolina at Chapel Hill, a Master of Nursing Administration from Creighton University and a Bachelor of Science in Nursing from Winston Salem State University. She has worked in 57 countries to improve lives and promote health.
Rochelle has a Master of Individualized Study from New York University and is trained as a Somatic Experience Practitioner. She is a former professional jazz dancer and has studied extensively with Christine Schenk in the CHRIS ® Technique (Cellular Harmonizing Regenerative Integration System).
Both women bring an extensive background from their respective fields of health, wellness, diversity, equity, inclusion, and Health at Every Size ®. Grounded in faith, these two have developed a rich program that highlights the techniques, skills and strategies needed for women to succeed in an ever changing and demanding world. They emphasize the need for women to connect to their bodies as a resource for successful decision making, self-confidence, integrity and authenticity.