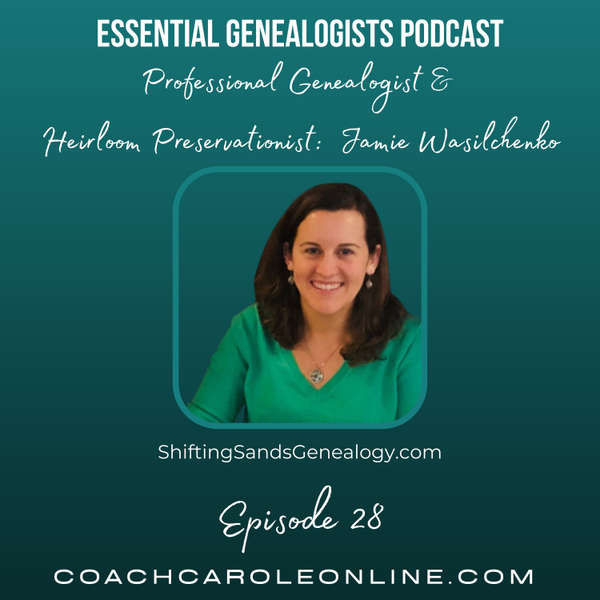 Jamie Wasilchenko is passionate about her work as a Professional Genealogist and Heirloom Preservationist.
In this episode, Jamie shares her earliest adventures in family history as a nine-year-old child listening to stories from her paternal grandfather; and traveling with her step-mother on research trips.
Jamie has a unique skill-set in Genealogy and Preservation: Her services include:
Family Tree Foundations
Branches & Leaves
Brick Wall Research
The DIYer Package
Mapping & Trip Planning
Ancestral Biographies
Heirloom Preservation & Digitization
Technology & Organisation
Record Retrievals
Consultations
Her advice to researchers is to get micro local, visit archival repositories in person if you can, but even if you live far away, conduct a search for the local historical societies, local libraries that might have a history room, any of these, small organizations and reach out to them.
Jamie's package of services is displayed here on her Shifting Sands Genealogy website.
Essential Habits for Genealogists
Interviews with Genealogists, Storytellers and Podcasters
In these episodes Genealogists, Historians, Storytellers and Podcasters, share their expertise in their specialist fields, in conversation with me.
I began the Essential Genealogist in 2021 to expand my own knowledge and skills as a Podcaster and to bring the expertise of like minded family historians to share with a wider audience.
Meet your Host, Coach Carole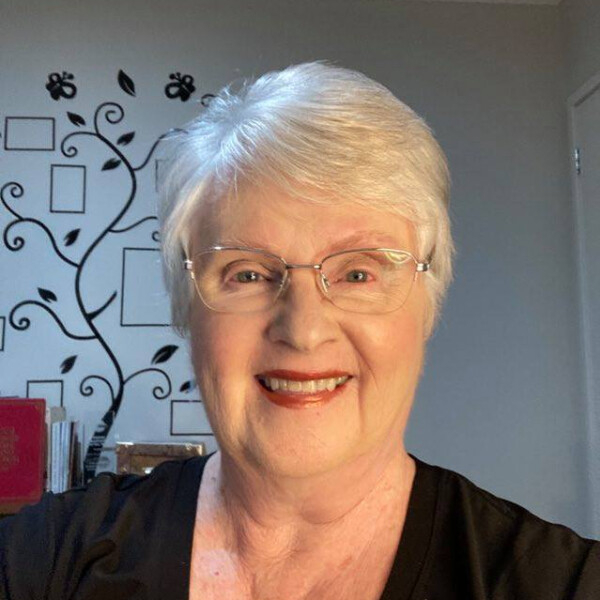 I AM A FAMILY HISTORIAN, GENEALOGIST AND EDUCATOR.
I have always been addicted to genealogy and being a family history detective. In 2019 I graduated from the University of Tasmania with a Diploma of Family History and in 2020 began my new venture into becoming a Family History Educator. (Edupreneur).
Since then I have developed several courses in my CoachCaroleOnline Academy and offer insights into the mysteries of family history magic in webinars, blogs and presentations.
I am now enjoying a new adventure in creating podcasts with other genealogists and storytellers. Loving the new adventure of networking with and finding out more about those who revel in the art of storytelling.
Get your free course,
Support Us
I am preparing my plan of podcasts for 2023 and you may wish to be interviewed. Just make a booking here: https://pensight.com/x/coachcarole
Donate with