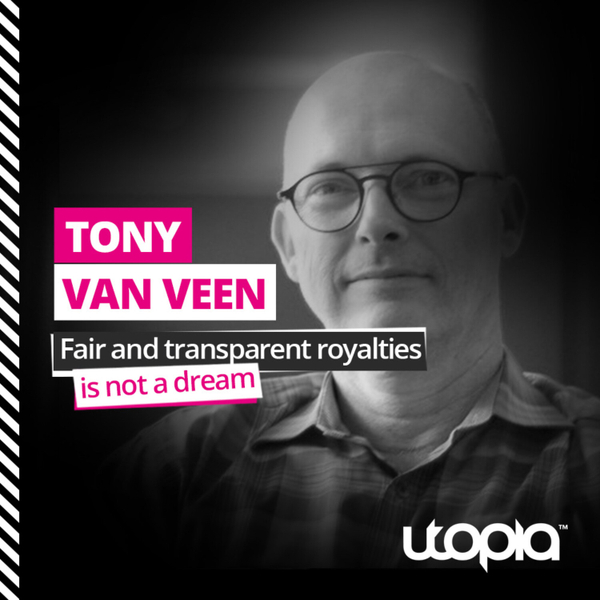 In this week's episode of Fair Pay for Every Play with Utopia Music, host Kristian Luoma is joined by Tony Van Veen to discuss the relationship between independent musicians and streaming services. Whilst studying at college, Tony was first introduced to the world of DIY music and once he had a taste for it, he knew that was the career he wanted to pursue. Now, he is the CEO of DIY Media Group; a collective of innovative companies aiming to make it easier for creators to distribute and monetise their work.
You can also follow us on social media...
Instagram: @likeutopiamusic
Facebook: @likeutopiamusic
Fair Pay for Every Play
Welcome to Fair Pay for Ever Play!
Music is incredible. It can excite hundreds, and unite thousands. But as an Industry, it has been slow, complicated, and disparate. While the tech world has moved into the future, the music industry continues to be shaped by inefficient systems of the past.
Join our journey in this podcast to explore how new music technology can result in to a more fair and transparent royalties distributions for the entire industry.
Through the conversations with music industry professionals working as artists, writers, collection societies, publishers, labels or otherwise having an influence on music technology we hope to have more context on how music royalties work like in real life and discover best practices on how we can together help unlock value in music, the industry we all love and hold dear.
Subscribe now to stay up to date with the latest episodes!