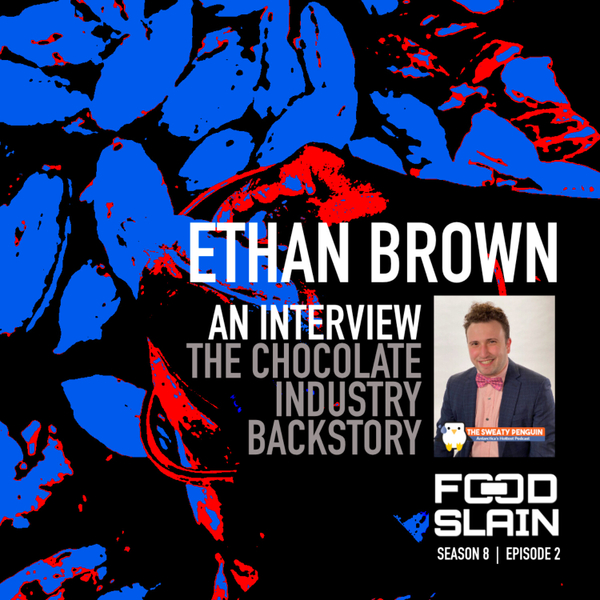 Food Slain
Interview with Ethan Brown : The Sweaty Penguin on the Chocolate Backstory
S8E2
46:21
January 14th 2022
In this week's episode, we're talking to Ethan Brown, from The Sweaty Penguin podcast about chocolate...and some other not so sweet things.
More specifically, we're diving into some of the major issues in the chocolate industry pertaining to the destruction of rain forests, the ongoing perpetuation of slave labor and price fixing.
This is Part One of two episodes this season on chocolate, because there is so much to cover. We had a "spirited" conversation about climate change and solutions, only to realize that the issue is nuanced and very complicated.
Food Slain
Food Slain digs deep into our dirty food supply chain, wrought with ingredients, chemicals and additives that are compromising our health, our environment and our economy. Listen in, and let's see if we can find clean, honest and healthy food somewhere along the way. Hosted by food lover, food slayer (chef), food grower (permaculture farmer) and food truther (author & investigator), Michele Thorne.
Learn more on the website at FoodSlain.com
Support Us
If you like what you hear, consider making a one time donation or simply, buying me a coffee! Your support means the world to me!
Donate with
Donate now