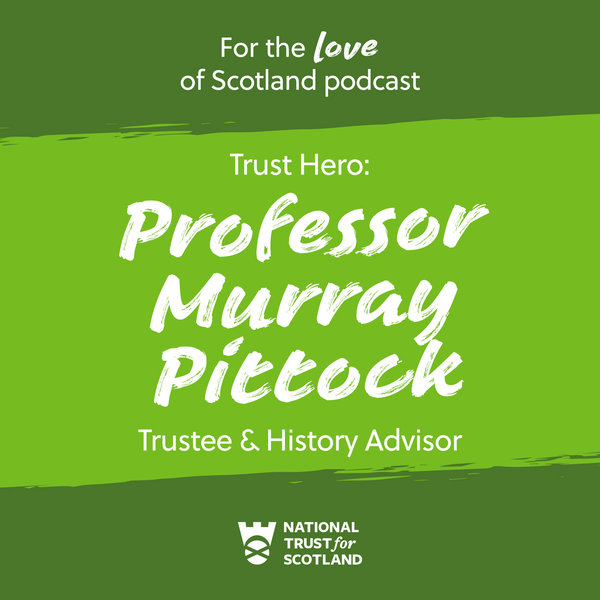 Love Scotland
1745: Raising the Jacobite Standard at Glenfinnan - Professor Murray Pittock
S1E5
33:24
August 18th 2020
19 August 2020 marks the 275th anniversary of the Raising of the Jacobite Standard by Charles Edward Stuart at Glenfinnan. Professor Murray Pittock, Trustee and history advisor to the National Trust for Scotland, takes Jackie Bird through this hugely important moment in Scotland's history.
Love Scotland
Love Scotland is a podcast series from the National Trust for Scotland.
From coastlines to castles, art to architecture, wildlife to wilderness, the National Trust for Scotland cares for and protects some of Scotland's most significant places and spaces, allowing them to be enjoyed today while protecting them for future generations.
Hosted by former BBC Reporting Scotland anchor Jackie Bird, and featuring experts and enthusiasts from across the country, each episode delves deep into the detail of the Trust's people and places to showcase how everything they do is for the love of Scotland. 
You can find out more about the National Trust for Scotland's work and how to support them at http://www.nts.org.uk.
Meet the Host
Scottish journalist and broadcaster, previously one of the lead presenters of Reporting Scotland (BBC Scotland News).