Located just outside of Glasgow's Southside, Greenbank Garden is an urban oasis with woodland walks and more than 3600 species of beautiful plants – including over 500 varieties of daffodil.
Our host Jackie Bird heads to Greenbank to talk daffodils and see the first signs of spring. Jackie chats to the property's Head Gardener, Andrew Hinson, about the highlights and challenges of caring for Greenbank's impressive horticultural collection, why the yearly arrival of this bright yellow flower never gets any less exciting, and the signs we should look out at Trust properties across the country that tell us spring is well and truly springing.   
Find out more about Greenbank Garden at: www.nts.org.uk/visit/places/greenbank-garden
Also in this episode – Cameron hears about the traces of beavers living along the banks of the River Tay, as part of our regular slot, Hidden Secrets.
Love Scotland
Love Scotland is a podcast series from the National Trust for Scotland.
From coastlines to castles, art to architecture, wildlife to wilderness, the National Trust for Scotland cares for and protects some of Scotland's most significant places and spaces, allowing them to be enjoyed today while protecting them for future generations.
Hosted by TV star and expert broadcaster Jackie Bird, and featuring experts and enthusiasts from all walks of life, each episode delves deep into the detail of Scotland's history, its wildlife and its landscapes.
You can find out more about the National Trust for Scotland's work and how to support them at http://www.nts.org.uk.
Love Scotland is produced by Think, Big Light and Demus Productions on behalf of the National Trust for Scotland.
Meet the Host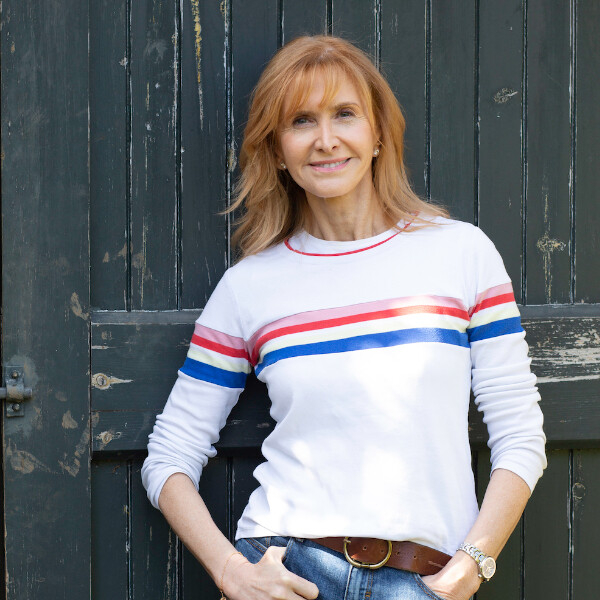 Scottish journalist and broadcaster, Jackie Bird is familiar to many Scots at home and abroad from her time as a BBC Reporting Scotland news anchor. She has been the host of BBC Scotland's Hogmanay Live, as well Scotland's Children in Need coverage, as well as a wide range of documentaries.
Jackie is passionate about the stories behind Scotland's history and heritage, and she shares the National Trust for Scotland's drive to bring a love of Scotland to life.