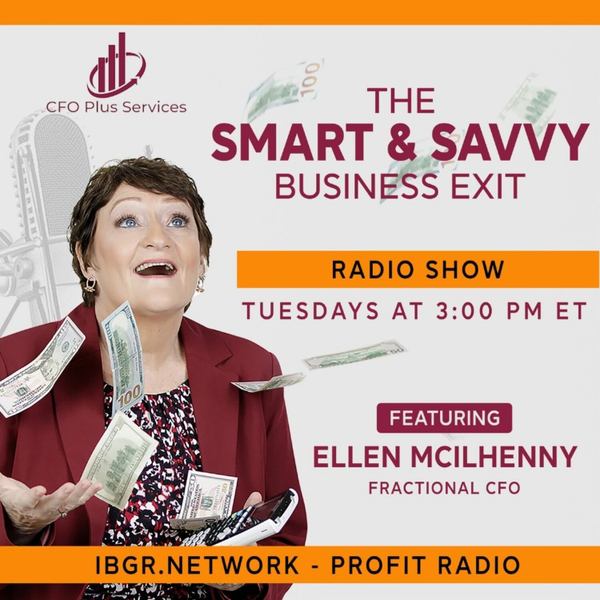 Solid contracts are necessary for the Stage V company. Prior to this you may not have spent a lot of time thinking about your agreements with both your suppliers and your customers. However, potential buyers and needed investors for a pivot will want to know that promises made to you from both groups will be enforceable if not delivered upon. This becomes especially vital if you are dependent on one supplier or if much of your revenue is recurring. This could have a major impact on the value of your business.
The Smart and Savvy Business Exit with Ellen McIlhenny
Download the IBGR Business Growth Radio App for Android and iOS to catch the show live and gain access to even more resources. Find the IBGR Business Growth Radio App on Google Play and in the Apple App Store.
I am Ellen McIlhenny. "The Smart and Savvy Business Exit" focuses on financial strategies when planning an exit or pivot strategy for your company. Financial confidence not only refers to maximizing value and EBIDTA for the company but also for the owner who wants to exit at the highest possible sales price.
As a former corporate CFO with acquisition experience I have seen the difference financial preparation makes when preparing to sell a company. As a fractional CFO I have made it my mission to help small business owners prepare for a positive transition regardless of when it is planned or what it will look like. Ellen McIlhenny, CEO, CFO Plus Services, cfoplusservices.com
Listen to Ellen LIVE on ibgr.network